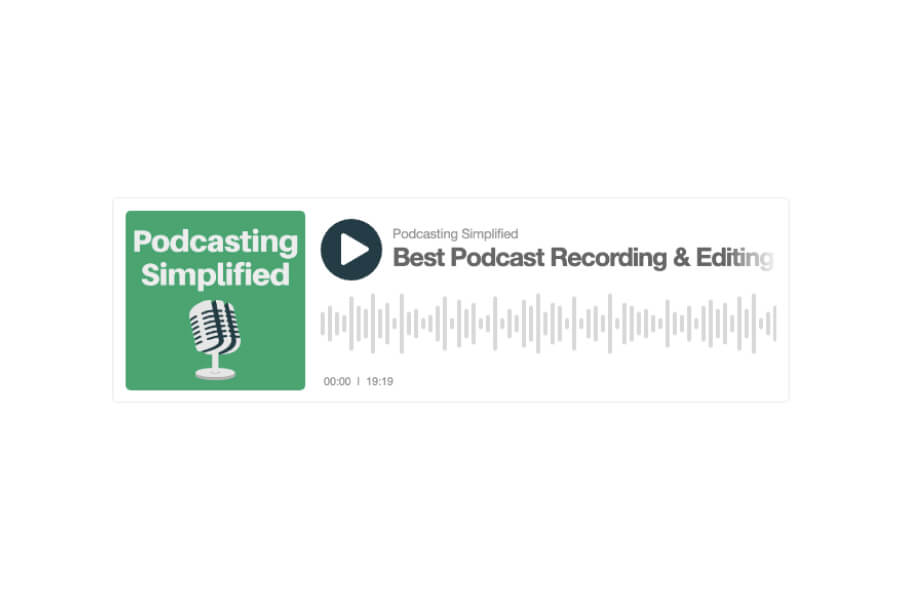 About 26% year of Americans listen to podcasts, while there were only 800,000 podcasts by the end of last year.
If you're researching for a new marketing strategy to adopt this year, podcast marketing should be on top of your list. Not because it's the "new shiny object," but the market is there while most of your competitors aren't most likely active there.
Now is the perfect time to either start your podcast or spending ads on related podcasts that your prospects listen to.
If you're starting a new podcast, one low-hanging fruit to accomplish is to promote it on your site. 90% of web visitors only visit a website and leave, and it's a great idea to hook them with a free podcast that they don't need to subscribe to or pay.
This is where the audio player widget comes in. Simply post a notification blog posts every time you publish a new episode, and embed the audio player directly on the blog post.
Want to build Audio Player for your HubSpot site? Contact us!