Atomic
The Only HubSpot Theme You Need
210+ components - 47 templates - 100% drag-and-drop - monthly updates
Next-Level Customization
With Atomic theme, you can create hundreds or even thousands of different unique layouts.
Say good bye to boring static page layouts.
Powerful Theme Settings
Need to change the branding colors, typography, spacing, or form styles?
No problem, edit them from them theme settings without a developer's help.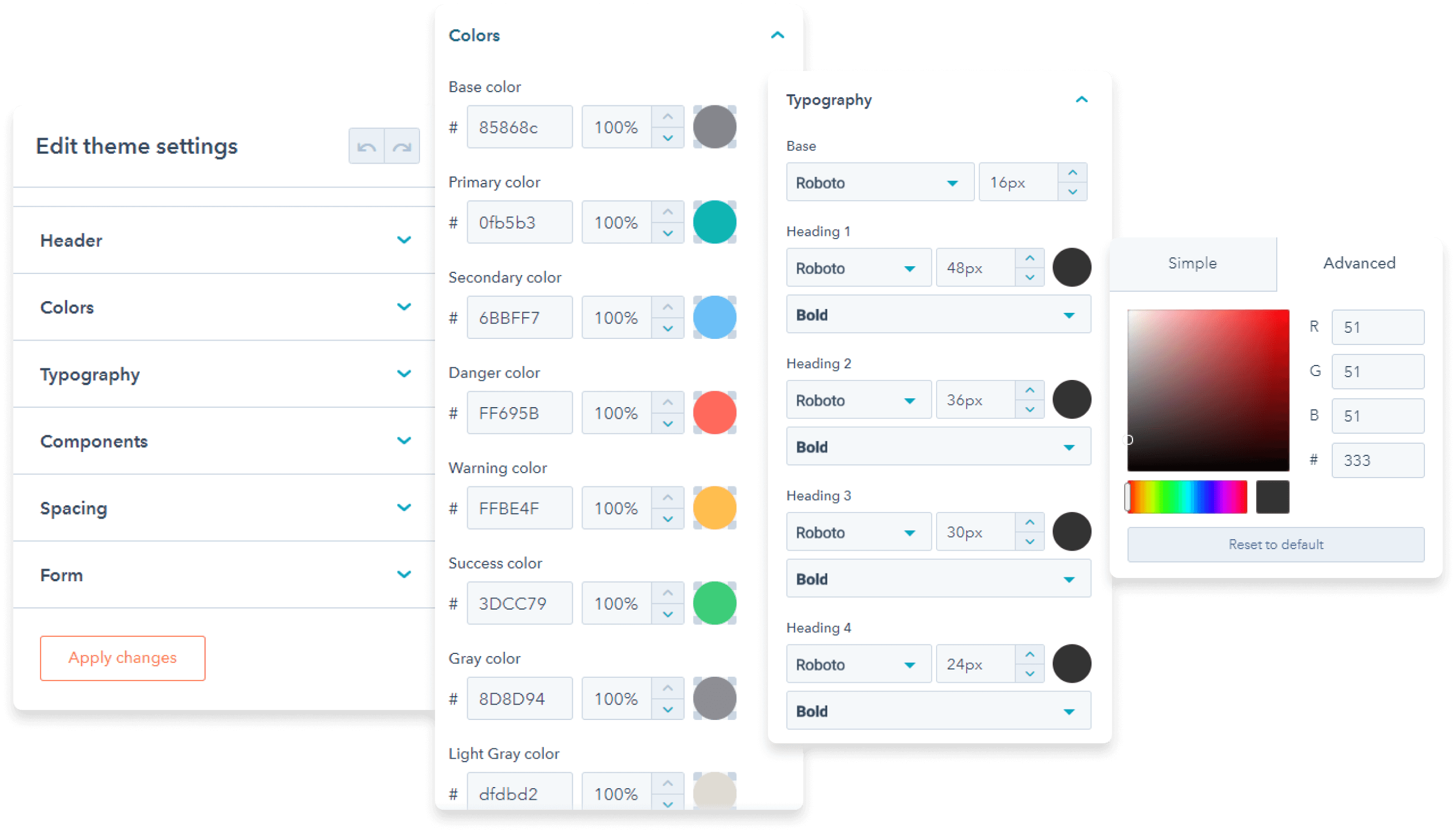 210+ Components
(and growing every month)
Drag-and-drop 210 components from 47 different popular categories to any page you like.
It's all what you see what you get.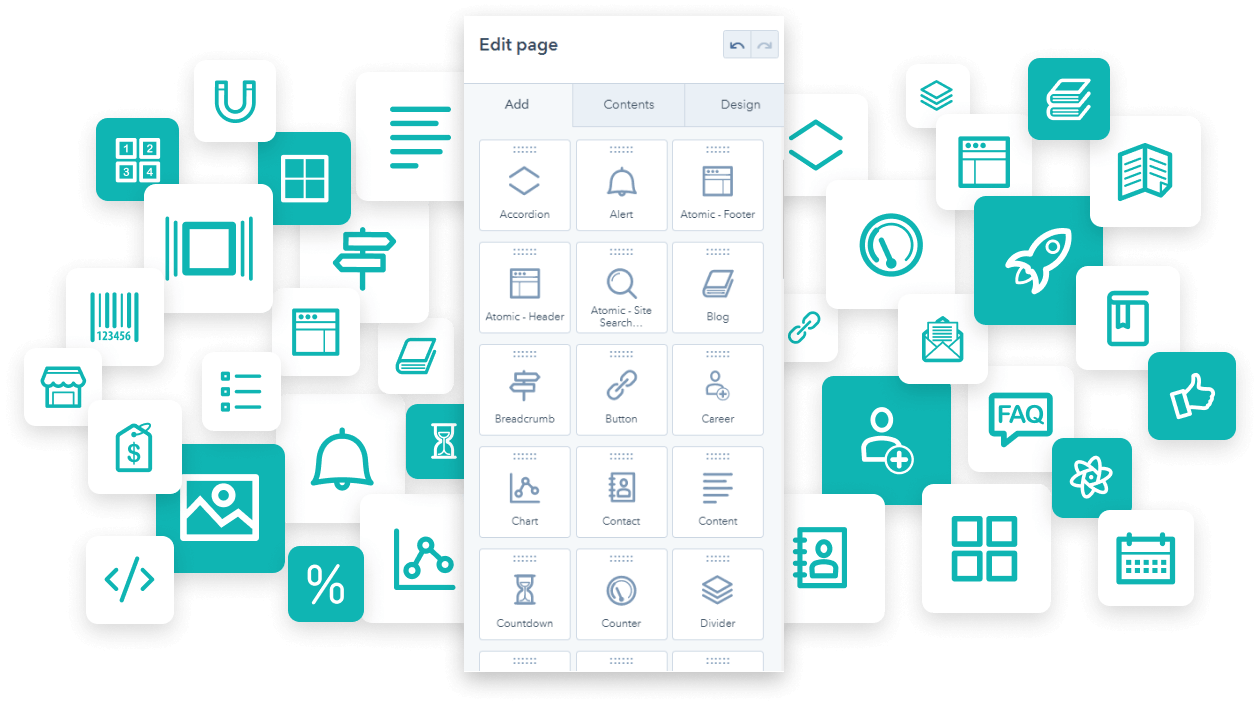 Fully Responsive
No more broken mobile layouts, no more losing customers due to technical issues.
Atomic is 100% responsive.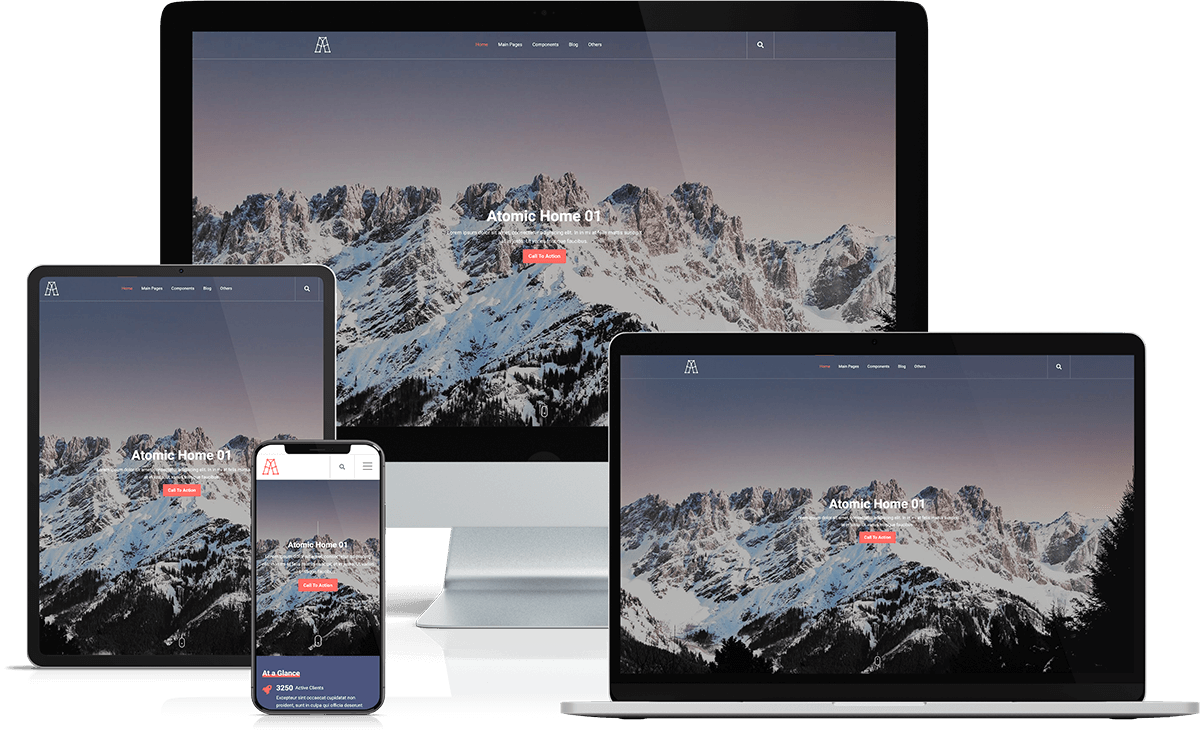 FREE Homepage Migration
+
FREE Branding Setup
To prove the ease of use, we'll migrate your homepage to Atomic and handle the branding setup for FREE delivered within 24 hours of your purchase.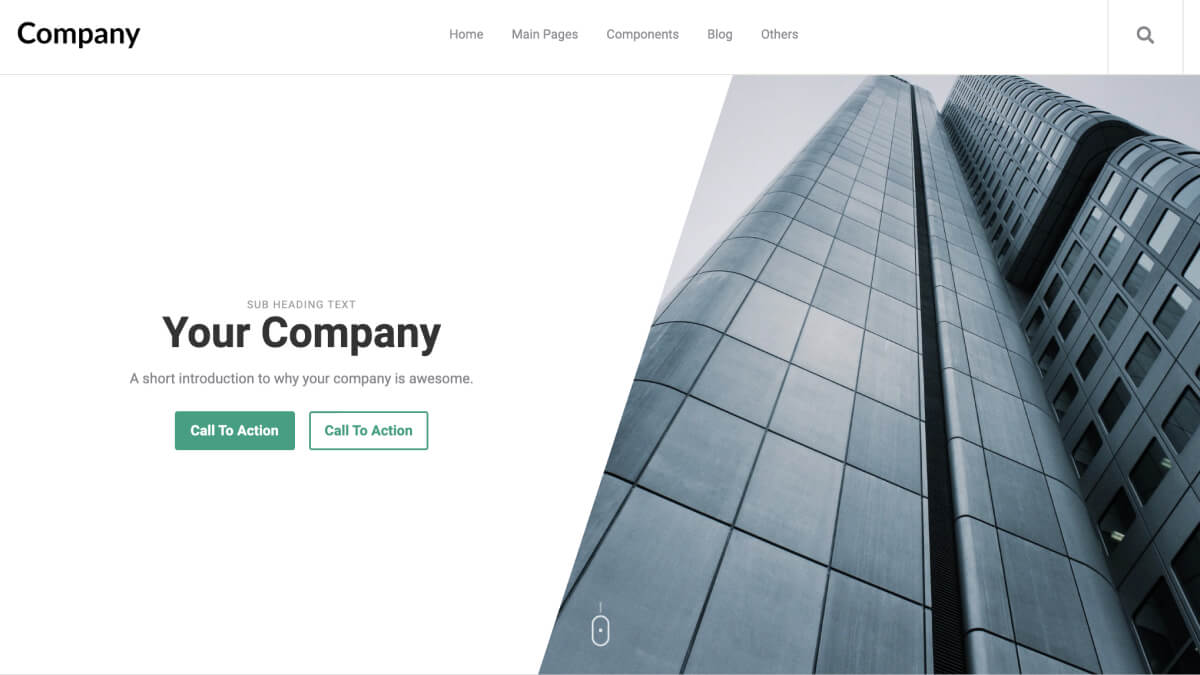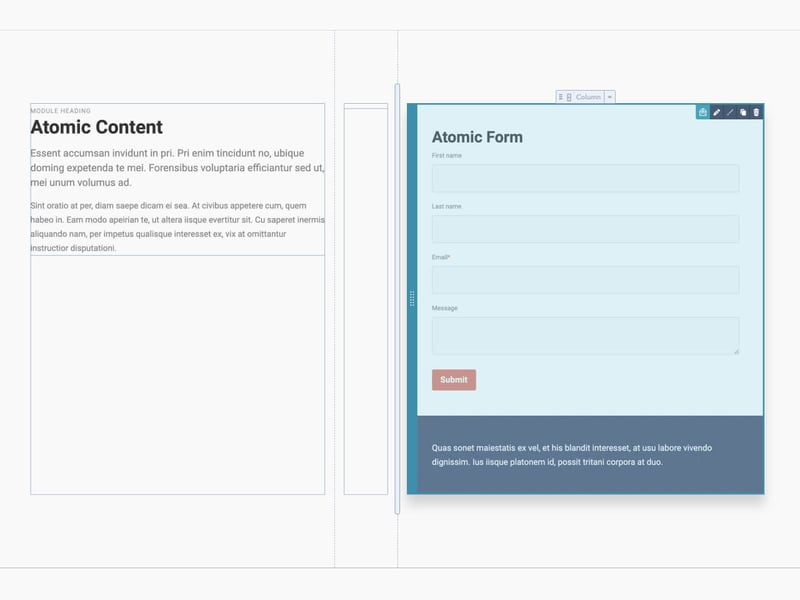 No Coding Experience Needed
Fully WYSIWYG editor, even a non-developer can build beautiful pages fast.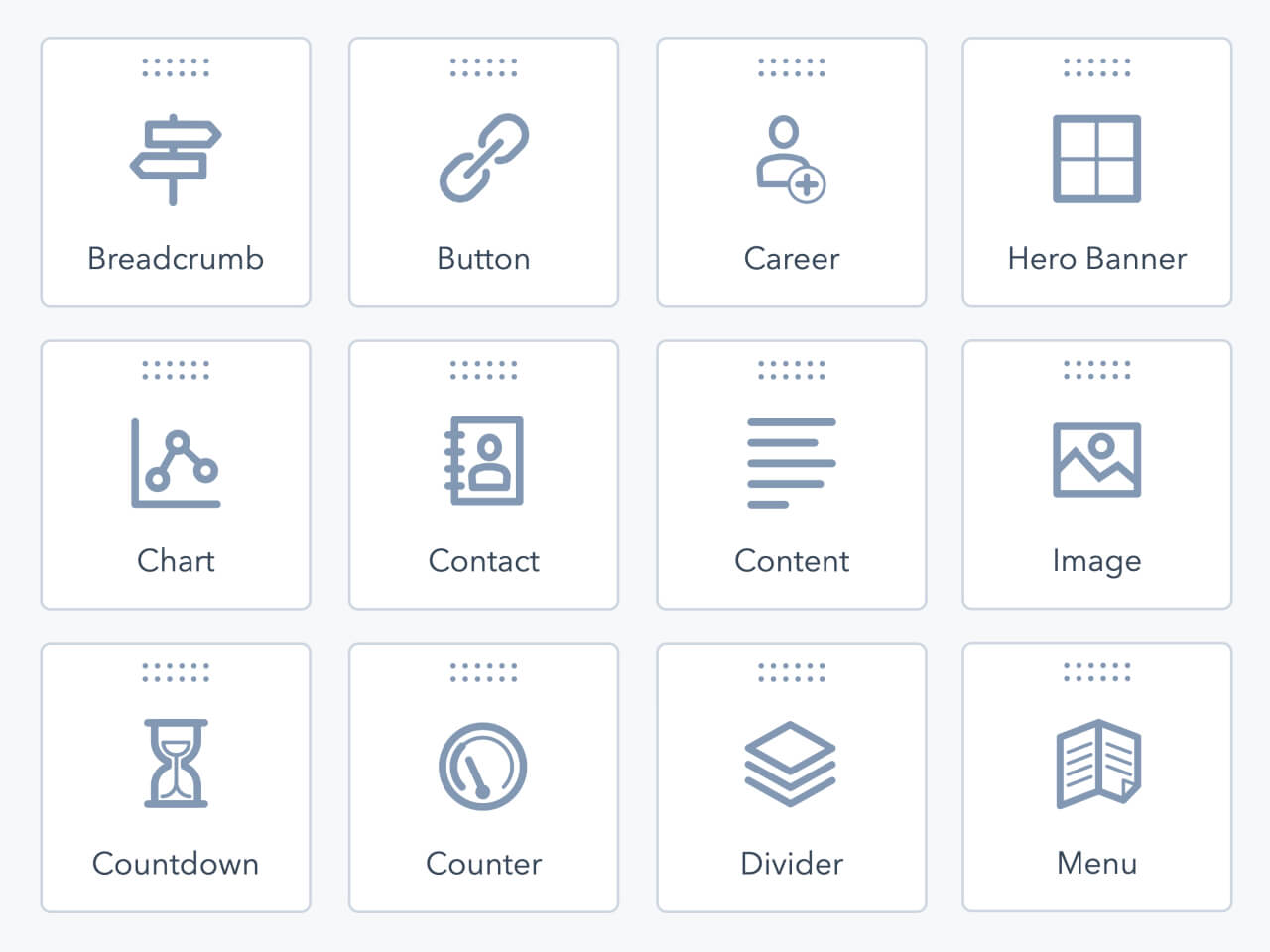 New Components Every Month
Get 2 FREE components every month at no additional cost.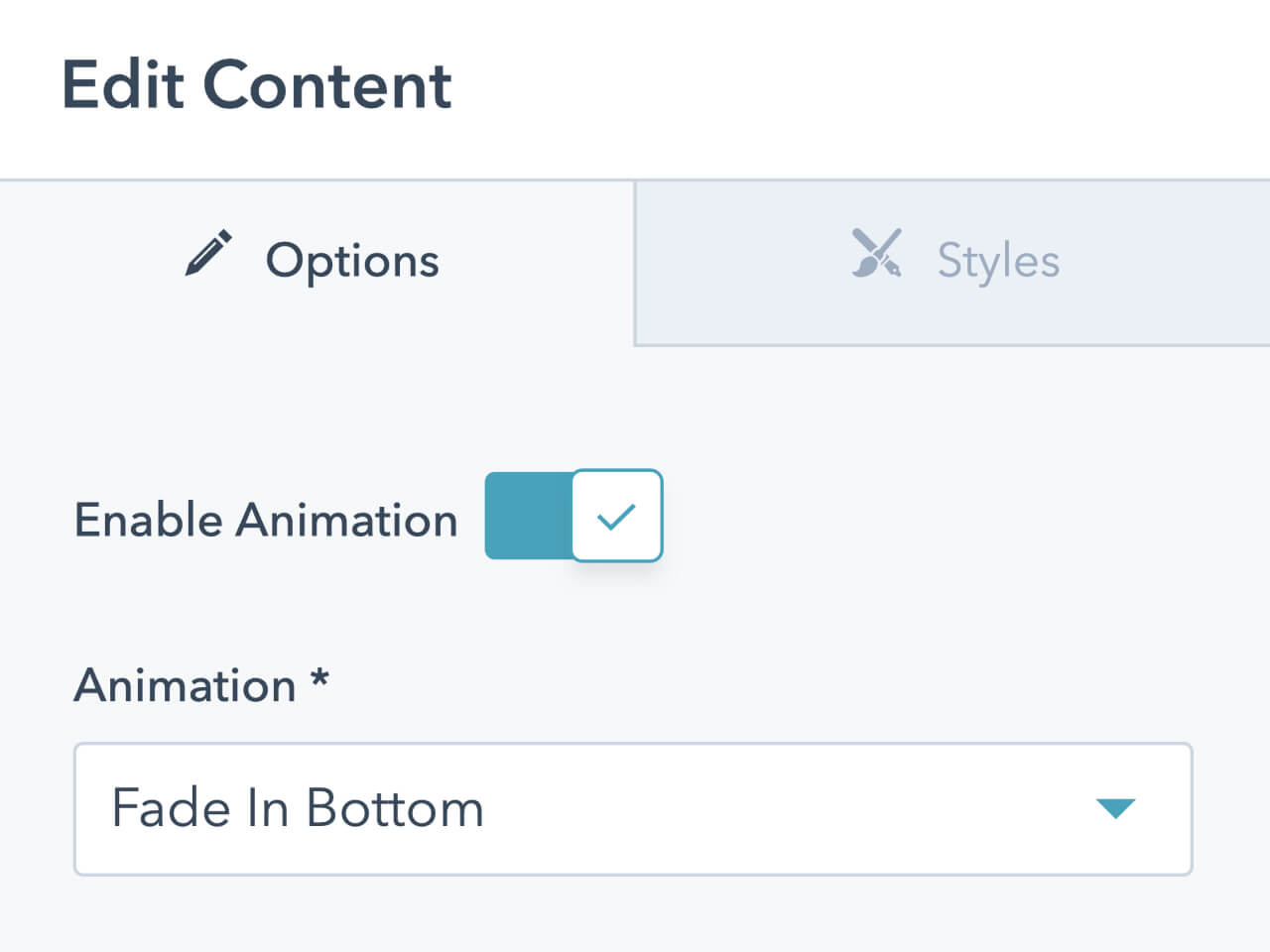 Animation
Wow your visitors with beautiful entrance animation with a click of a button.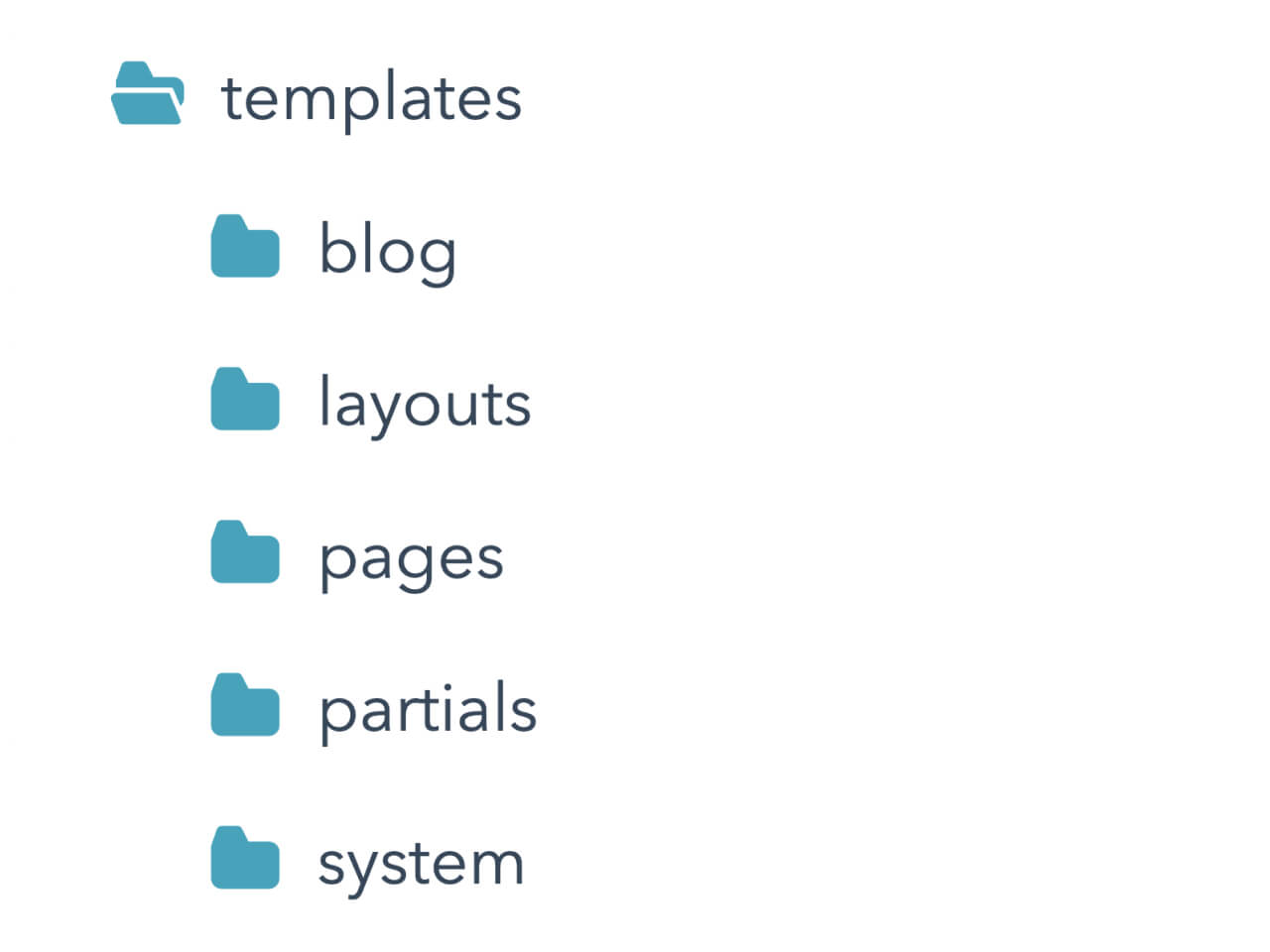 It's the whole package
Site pages, landing pages, blog pages, system pages. You have all covered.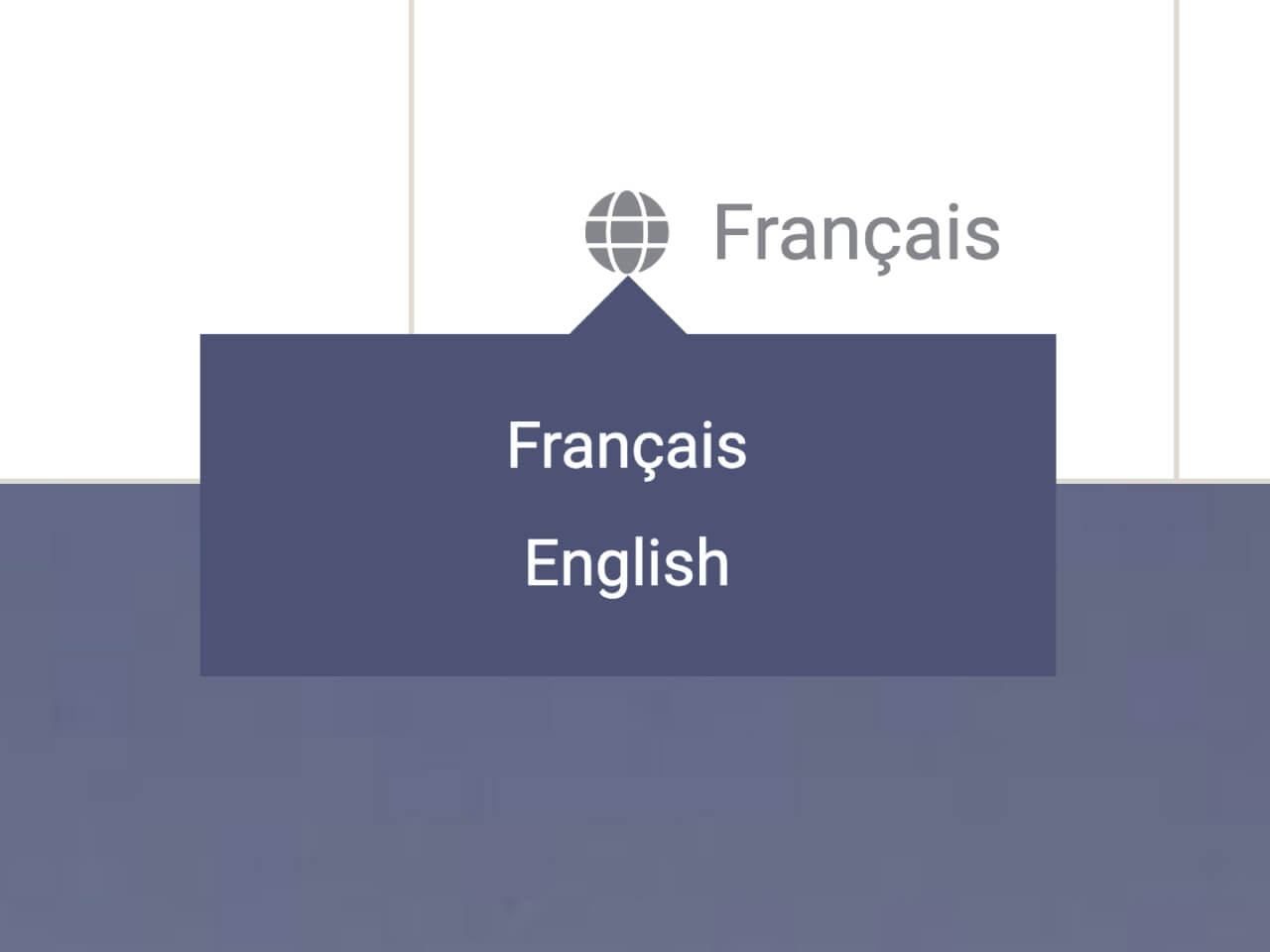 Multi Language Support
Fully supports HubSpot's language switcher. No coding experience needed.
Unlimited Colors
Choose your own colors, no restriction.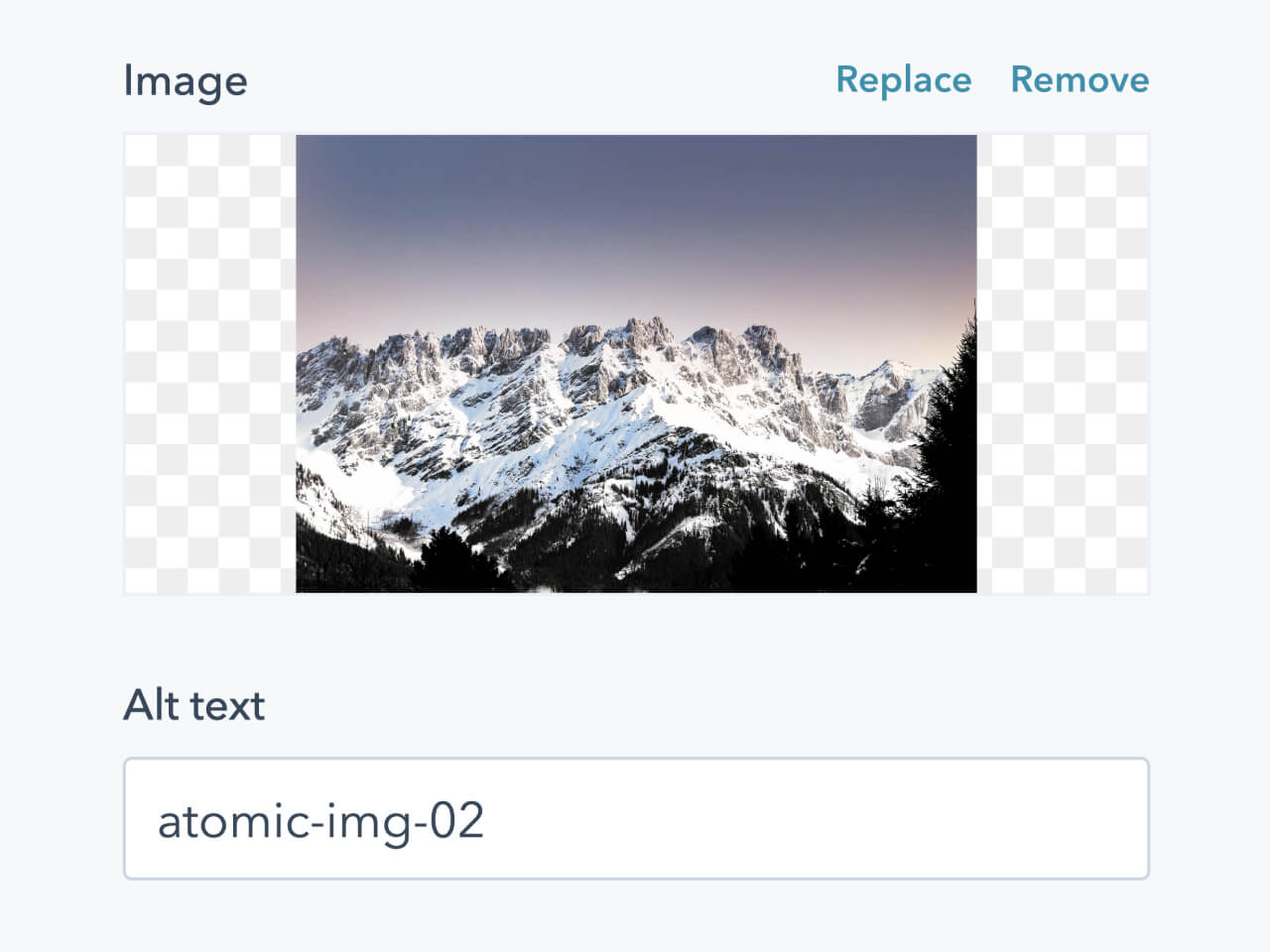 Custom Image/Icons
Use your own images or use HubSpot's beautiful icons.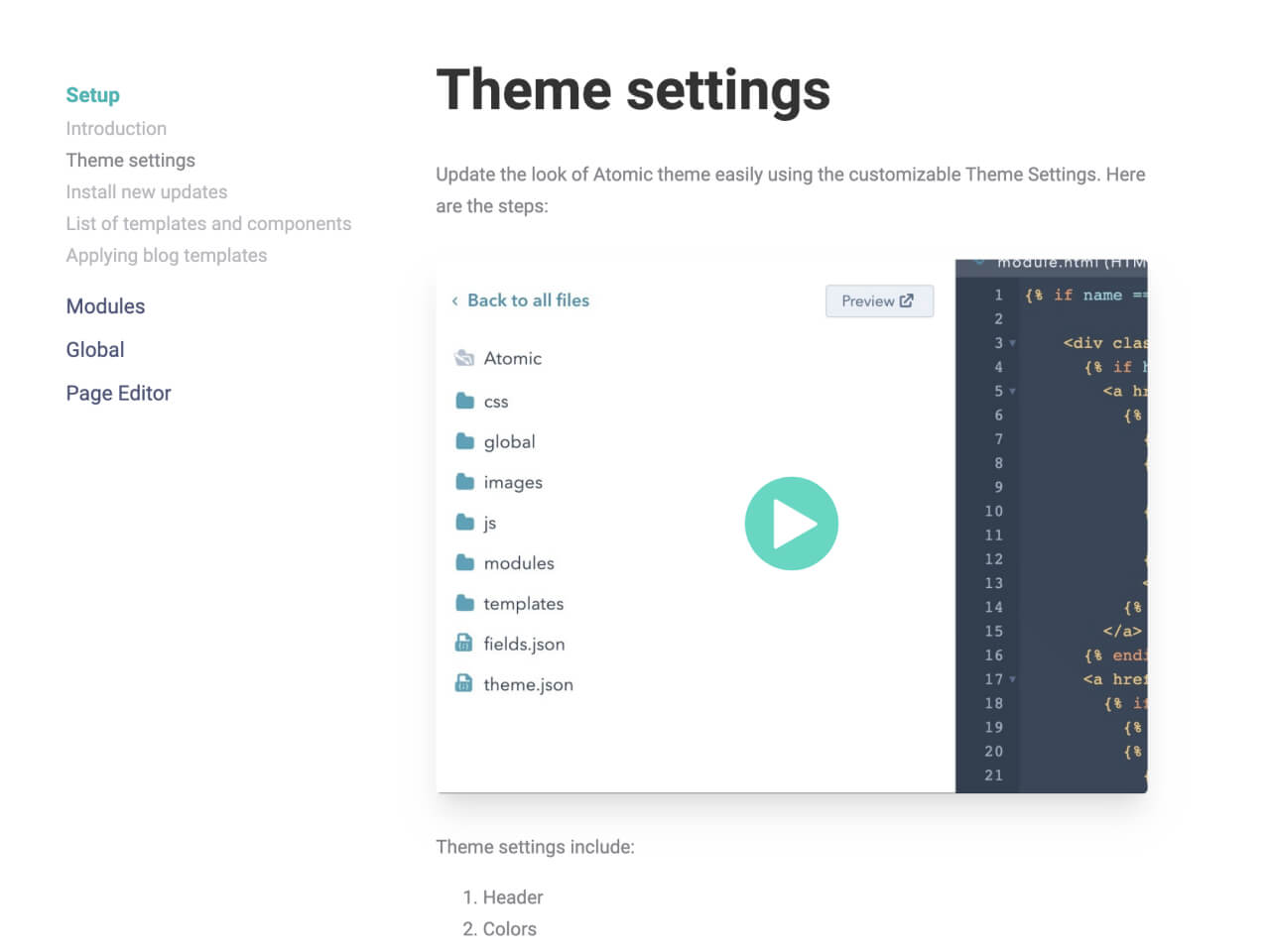 Documentation + Support
Get access to full documentation 24/7. Our team is always ready to assist.
Theme Demo
Purchase additional child themes if the original Atomic theme's design doesn't suit your company profile.
Interested to see how Atomic works in the back-end?
Get Atomic Today!
Purchase a single Atomic theme or get the whole package with 2 additional add-ons for a hugely discounted price.
Use the price calculator below to customize your purchase.
210+ components, 47 templates, lifetime monthly updates, unparalleled support
Site Migration
Get your site migrated over to Atomic theme within 2 weeks. The more pages to migrate, the lower the price per page will be.
Number of pages: 10
Price Detail:
Atomic Theme

$997

Migration Discount (

20%

OFF)

Child Theme

$997

Child Theme (50% OFF)

-$498

Homepage migration

FREE

Branding Setup

FREE
What our clients say about our other products
My team at Crisp Video Group originally reached out to GiantFocal for one simple landing page redesign. Their completed product was so impressive (and was turned around so unbelievably quickly) that we ended up working with them on 2 more landing pages, a full pack of email templates, and some possible WordPress designs.
I can't speak highly enough of Johannes and his team. They're responsive, attentive, efficient, and most importantly, they do things right the first time. It's hard to find a web design company that can turn around edits so quickly and be able to match your vision so completely, yet Johannes and his team were able to do that for us.
The functionality and overall look and feel of the Hubspot pages is top-notch, and they make it easy for you to customize the pages beyond the original design.
I can confidently say that we've found our Hubspot designers for life. No matter how early or late I email them, they address my questions happily and promptly.
I would be happy to recommend GiantFocal to any business or Hubspot user in need of Hubspot design work.

Baillie Ward
Crisp Video
We have used the Evolution package from Giantfocal to build our new website on Hubspot and are so pleased with all of the templates that come with it. More importantly, however, is the great support and how responsive they are to my questions. They are friendly and have gone out of their way to help me get our homepage to look the way I wanted
Danielle
Aermec
It was an absolute pleasure to work with Giantfocal! Their commitment to customer service is unparalleled. The aesthetic design of the template is visually stimulating and it was very easy to use after I worked with them to customize it to my liking. I would highly recommended this template.

Erin Kasmarick
JP Horizons
The GiantFocal team are professional and very easy to deal with. They are responsive and clear in their communications, and planned out what was needed in detail before starting the work. There were regular updates on progress. They worked on both HubSpot and Wordpress and demonstrated expertise in both.

Jane Broomfield
Intellegentia
So far we love the versatility of the Evolution Template pack. The developer is very responsive and helps you figure out just about anything! There are so many options for templates. Highly recommend Johannes. His customer service is stellar! Thanks Johannes!

Erin Kasmarick
JP Horizons
The pack has so many templates, you can put your new site up, and later switch a page or two to another included template and keep your entire site fresh. The response from questions, and modifications has been very fast and always helpful and friendly. I cannot recommend them enough. 6 stars, not 5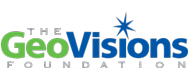 Randy Legrant
Geovisions
HIGHLY RECOMMENDED! GiantFocal were a pleasure to work with, fast turnaround, very helpful, great designs and friendly pricing. After being a part of site builds for well over a decade, this one was the best experience by far. The Exquisite pack is sleek and modern and easily adaptable.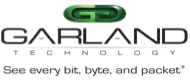 Mark Lennon
Garland Technology