My team at Crisp Video Group originally reached out to GiantFocal for one simple landing page redesign. Their completed product was so impressive (and was turned around so unbelievably quickly) that we ended up working with them on 2 more landing pages, a full pack of email templates, and some possible WordPress designs.
I can't speak highly enough of Johannes and his team. They're responsive, attentive, efficient, and most importantly, they do things right the first time. It's hard to find a web design company that can turn around edits so quickly and be able to match your vision so completely, yet Johannes and his team were able to do that for us.
The functionality and overall look and feel of the Hubspot pages is top-notch, and they make it easy for you to customize the pages beyond the original design.
I can confidently say that we've found our Hubspot designers for life. No matter how early or late I email them, they address my questions happily and promptly.
I would be happy to recommend GiantFocal to any business or Hubspot user in need of Hubspot design work.

Baillie Ward
Crisp Video
We have used the Evolution package from Giantfocal to build our new website on Hubspot and are so pleased with all of the templates that come with it. More importantly, however, is the great support and how responsive they are to my questions. They are friendly and have gone out of their way to help me get our homepage to look the way I wanted
Danielle
Aermec
It was an absolute pleasure to work with Giantfocal! Their commitment to customer service is unparalleled. The aesthetic design of the template is visually stimulating and it was very easy to use after I worked with them to customize it to my liking. I would highly recommended this template.

Erin Kasmarick
JP Horizons
The GiantFocal team are professional and very easy to deal with. They are responsive and clear in their communications, and planned out what was needed in detail before starting the work. There were regular updates on progress. They worked on both HubSpot and Wordpress and demonstrated expertise in both.

Jane Broomfield
Intellegentia
So far we love the versatility of the Evolution Template pack. The developer is very responsive and helps you figure out just about anything! There are so many options for templates. Highly recommend Johannes. His customer service is stellar! Thanks Johannes!

Erin Kasmarick
JP Horizons
The pack has so many templates, you can put your new site up, and later switch a page or two to another included template and keep your entire site fresh. The response from questions, and modifications has been very fast and always helpful and friendly. I cannot recommend them enough. 6 stars, not 5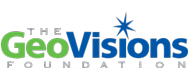 Randy Legrant
Geovisions
HIGHLY RECOMMENDED! GiantFocal were a pleasure to work with, fast turnaround, very helpful, great designs and friendly pricing. After being a part of site builds for well over a decade, this one was the best experience by far. The Exquisite pack is sleek and modern and easily adaptable.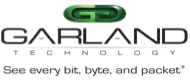 Mark Lennon
Garland Technology
Great Pack. Suited are needs perfectly. GiantFocal went above and beyond to enhance the product for us and assured that everything worked as designed. Very responsive. Great Product.
Daniel Freund
LTCI
Very nice looking template. Clean code. Plenty of pages. Fast customer support.

Laurent Fontaine
Exodata
This template was easy to use and modify to do exactly what you need. GiantFocal was perfect at responding to my questions and helping me when I got stuck. The new site looks amazing.

Liz Karschner
SEPCO
This is an amazing template that's so easy to customize and looks beautiful. But most of all, the team at Giant Focal has been a pleasure to work with. Johannes is so helpful with any questions I have and is very responsive. He was also great at helping customize the CSS file at the beginning of working with this template. I love working with such an understanding and responsive team and I would recommend Johannes and the Exquisite template to anyone looking for seamless experience.
Shauna
Streetshares
Before we have even finished installing the template pack, the support team at GiantFocal reached out to us for continued support. They quickly and efficiently rebranded our template pack, gave us pointers on best practices. What an incredible team and wonderful experience thus far! Buy from Team GF
Peter Kane
AAPL
Not only is this a great template pack to begin with, but the team at GiantFocal has been incredibly responsive and helpful with the few issues we've had during implementation. Highly recommend.
Robert Calise
The Sales Whisperer
This template is awesome. Easy to use and the CSS file is organized beautifully. We've also had a few pages customized and the turn around time has been great. The support from Giant Focal is always amazing and they respond very quickly. I would recommend this template to everyone.
Kirsten Detweiler
PELCO
We are loving our Exquisite Pack! Building out our site has been self-explanatory using this pack. It is easy to customize your layouts, & when you hit a bump in the road GiantFocal is quick to help! They don't only fix the issue, but explain how you can do it in the future.
Ariella Ford
Upper Hand
I've known Johannes for a few years, he has worked with me on four separate full stack HubSpot implementations where he has created and implemented Landing Page templates, CTA's, Form templates ,and developed complex custom COS pages for an entire website. With his skills across both HubSpot and Wordpress he's an invaluable extension to my marketing teams.
Johannes is extremely flexible and willing to help at any time, there's never any delays due to a difference in timezone, and he's happy to work in whichever collaboration format is best.
Johannes has become my trusted source for HubSpot development, I would recommend him for anyone looking to expand outside of their basic templates.

Carl Davies
Chief Marketing Officer at REVM
Johannes is an exceptional website designer and coding expert. We worked with him on two projects, both of which have launched successfully and in a timely manner. Johannes is quick to respond and moves the project along quickly, without any hold-ups. We will work with Johannes again, and recommend him for your next project.
Jill Paradiso
Business Development
I found Johannes on LinkedIn. We needed a really individual Blog and Johannes programmed one for us that absolutely suited our needs. After a while we needed some adaptation and since it was so damn easy to work with Johannes right from the start, we just asked if he could help us in those cases as well, and so he did. He is always available, quick to react, serves first, bills later. Awesome and really kind guy. More business to come :)
Sven Emmrich
GESCHÄFTSFÜHRER BEI BUSINESSHELDEN GMBH
I've spent a fair amount of money on various templates only to find they don't really suit the look and feel I was looking for.. The Evolution template looks fantastic. Coupled with the service levels from Giant Focal, the value for money is excellent. Highly recommended.
Robert S.
I am using Illusion, a magnificent web template designed by Johannes, a talented, creative and motivated young entrepreneur. I am also hoping to work with Johannes on other endeavors including animation, utilizing his talents and non-stop energy and initiative to help me get the word out about health and other things that I care about in the world! Johannes is someone to watch! Look out world!
Paulette Kranjac
Inserts/Media
Just one word: awesome! Not only the template itself, but support from Johannes is unmatched. Big thumbs up!!

Carsten Lange
LANGE + PFLANZ WERBEAGENTUR GMBH
Overall, these are great templates to work with. It was somewhat easy to customize into our brand color and style. We did have issues with getting images to display properly on tablet and mobile devices, but the team at Giantfocal was extremely responsive and did resolve the issues. I'd buy again!
Sarah Stein
Enterforce
The Exquisite Template from Giantfocal has given our brand a new look and strengthened our online presence. The members of Giantfocal are great to deal with. They've given me an awesome support throughout the migration project and helped me become more proficient in using Hubspot COS. They are organized, methodical and a pleasure to work with at all levels. Thank you for being so great!
Caroline Le Brun
CIMPL
The Exquisite template pack is so extensive it covers all of our marketing output. The designs are clean, contemporary and really well built so it renders brilliantly on all devices. The migration process was quick, effortless and GiantFocal was really helpful.
Dave Forsyth
Brightpearl
There isn't enough good things to say about this template back. The service is AMAZING. I have reached out with little technical questions a few times and had a response within hours usually. Also, the CSS file in this thing is superb, that alone is worth the money!

Mike Rizzo
Orange Logic
I chose the Exquisite template pack because it looks beautiful, it is easy to work with and it enables us to create great websites for clients. You'll also receive great support from the developers. If you have a question or a problem, I've always gotten a quick response and solution to whatever I need help with. This is one of the best template packs on the HubSpot Marketplace, and I can highly recommend it
Thorstein Nordby
Foudner and CEO of Nettly
As a content agency, we recommended GiantFocal's "Exquisite" template to our client for use on their Hubspot website. Thus far, we have been extremely pleased with the template's design as well as our ability to easily adjust the theme and templates per page as we see fit. As a whole, it's extremely user-friendly, however, when questions do arise, Johannes and the GiantFocal are wonderful to work with -- Answering any and all of our questions and even offering to take a closer look at our templates when need be. We're currently in the process of migrating our client'swebsite to the Exquisite theme, and I have no qualms in knowing that there is a template for every site page, blog post, and landing page we need as well as a great team to rely on. I highly recommend working GiantFocal.
Bianca Lev
Tier One
We have worked with Johannes closely for months and have had many successful projects completed together. Our most recent project included purchasing his Evolution Full Pack template. We love every part of this gorgeous design! His work is world-class; his templates are easy to personalize and brand; the funtionality of the pages he creates is diverse and top-notch. Johannes' skills, in and out of HubSpot are excellent and diverse. Our agency highly recommends him!
Janelle
Frontier Agency
Awesome Template pack with great customization opportunities. Even better is the support team, who responds immediately to any roadblocks you may have and provide step-by-step instructions to fix the issue. Would highly recommend this product and company to anyone.
Matt May
Ocala Spine & Injury
Beautiful pack but the customer service aspect has been phenomenal! When our team gets stuck, Giant focal responds to our questions within the hour. Highly Recommended!
Amy Tully
Superior Healthcare
Very nice package and great support from Giant Focal along the way. Definitely recommended.

Glenn Kemp
Clear Concepts
I'm so pleased that I went with this template. Not just because it's clean and functional but because of the awesome customer service they provided. I couldn't be happier with how it turned out and all the support.

Katie Doolittle
bodykineticsmarin.com
Amazing template. And more than that - Giant Focal is among my favorite vendors that I work with. Over multiple years, Johannes has always been available to answer questions and help me get over roadblocks. Try out one of their products, you won't regret it!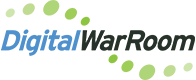 Jeremy Greer
Digital WarRoom
I saved a ton of time and money using Exquisite - didn't have to pay a designer or developer to build a great-looking site. Also, their team was very responsive in answering questions and making minor tweaks to some templates. Here's the final site: https://www.prodify.group/. Would def recommend

Rajesh Nerlikar
foster-innovation.com
Really enjoyed using the Exquisite pack. The package includes a variety of easy-to-use templates that work seamlessly with HubSpot's design interface. The CSS is well organized and support was amazing, my question was answered in detail with a quick response time. Would highly recommend!

Alyssa Barrett
North American Video
As a HubSpot agent, I bought this template pack for one of my clients. It was the easiest HubSpot theme I have ever used. This pack has EVERYTHING, so I bought it for my company too. The support from GiantFocal is outstanding and I continue to use their services outside of the original purchase!
Ash Geary
株式会社GRCS
What a great product AND service. I had to launch a new website for my company in four weeks with no prior Hubspot experience. The Exquisite pack made it possible, along with the support of the GiantFocal team. Every issue or question, they were there to help. Can't recommend GiantFocal enough.

Chris Englerth
Phlex Global
Firstly, I had practically zero website building experience - coding and CSS - before using this template. We ended up going with these guys because the feedback from other users was good. I 100% agree with them. The support from GiantFocal is fantastic and we're super happy with the result.

Simone Poulter
vanguardwireless.com.au
The module from Giantfocal has worked brilliantly for me, and the team there has been fantastic at tweaking it to perfectly suit my needs. Very happy customer!

Tom Mitchell
Goodlord