Event Calendar for HubSpot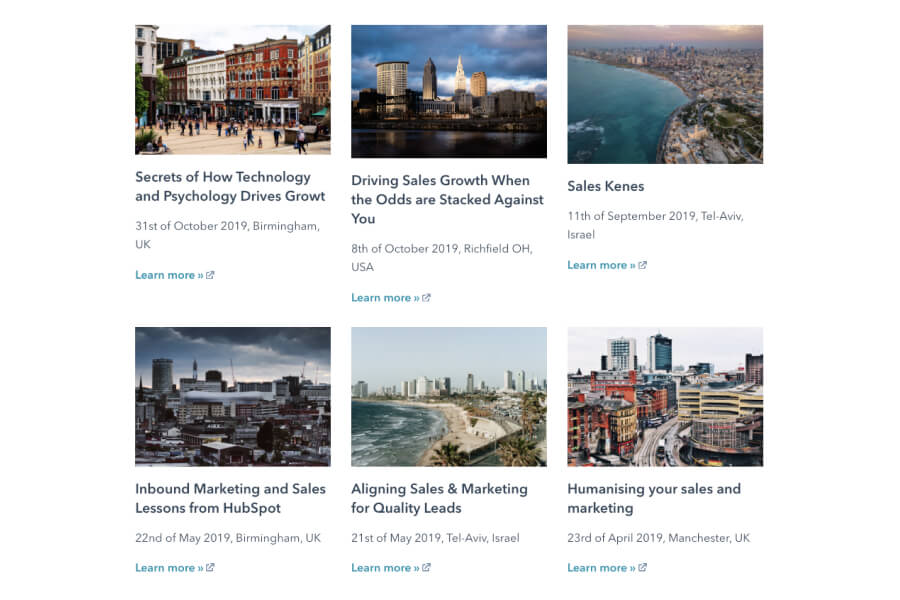 Events and webinars are two fantastic lead magnets, but displaying on your HubSpot page is a tricky one to nail.
Do you display them as "boring" lists? or perhaps using a third-party app like Eventbrite?
Why not build a custom event calendar that integrates directly to your HubSpot's CRM and Forms? This way you can set up a sequence or automatic workflow to move your prospects down your funnel.
Want to build Event Calendar for your HubSpot site? Contact us!