HubScout isn't just a service, we're your design & development team!
Great company to work with
Giantfocal delivers exceptional products and services. Highly recommend them. Team is responsive, helpful and skilled!
- Anthony Guilhem, Momentumm
13,354
HubSpot customers use our products
Let's start with...
The million-dollar problems HubScout solves
"I'd like to make continuous improvements for my HubSpot website, but I do not have the budget to work with a significant retainer agency on a monthly basis."
"My company has no in-house developer to manage the website."
"My company has solid marketing strategies in place, but we don't have the perfect HubSpot developers to implement them."
"My HubSpot website doesn't convert as well as I need it to, but I have no idea where to get started."
"I know a bit of HubSpot development, but I don't have time to manage the website."
"We don't have the capability and time to lead an in-house HubSpot developer."
Have a similar HubSpot "problem"?
You've come to the right place.
Dedicated

customer portal

for all tasks and discussions
No more juggling between different apps to get the development done. Submit your tasks to HubScout, and our team of experts will get them done for you.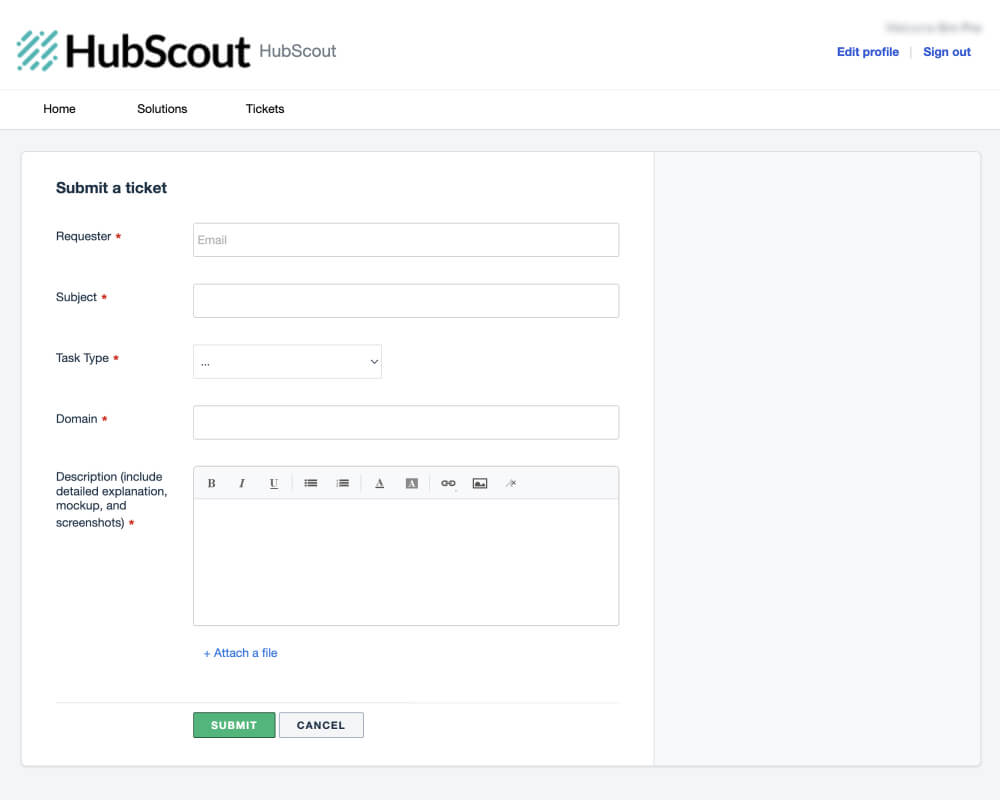 Unlimited

revisions
Got changes after we complete a task? No worries, request unlimited revisions until you're 100% satisfied with the deliverables.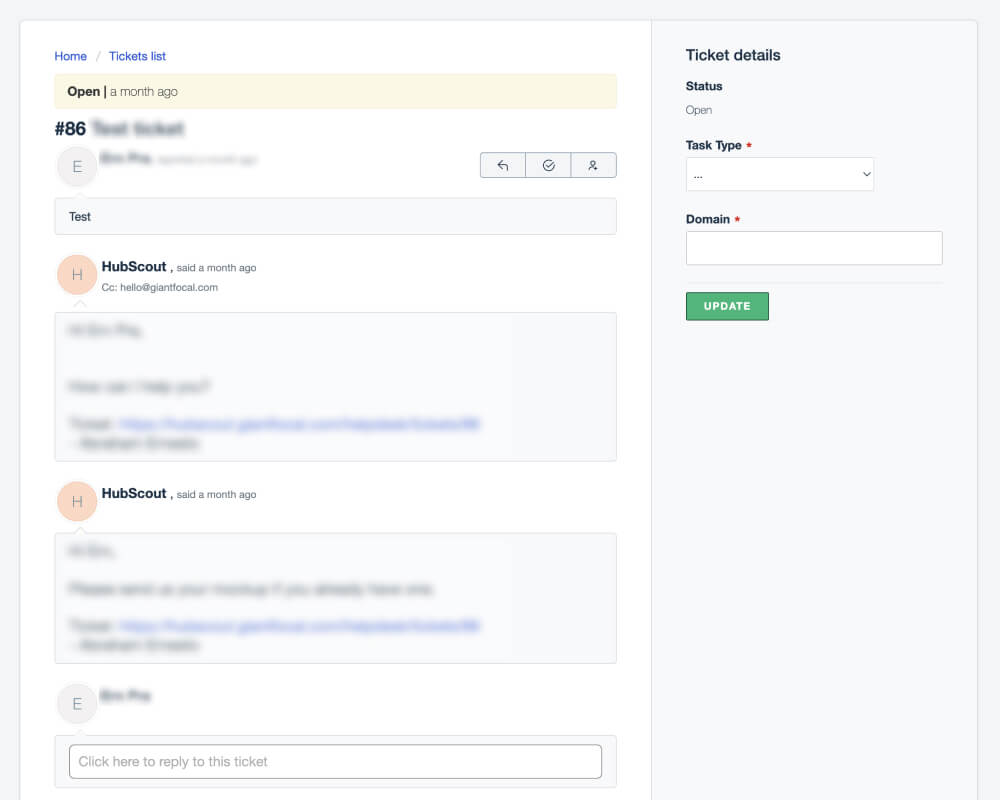 Submit

unlimited tasks

at once
Submit all your tasks for the week, month, or quarter at once into the customer portal. Our team will complete each task one by one depending on your tier.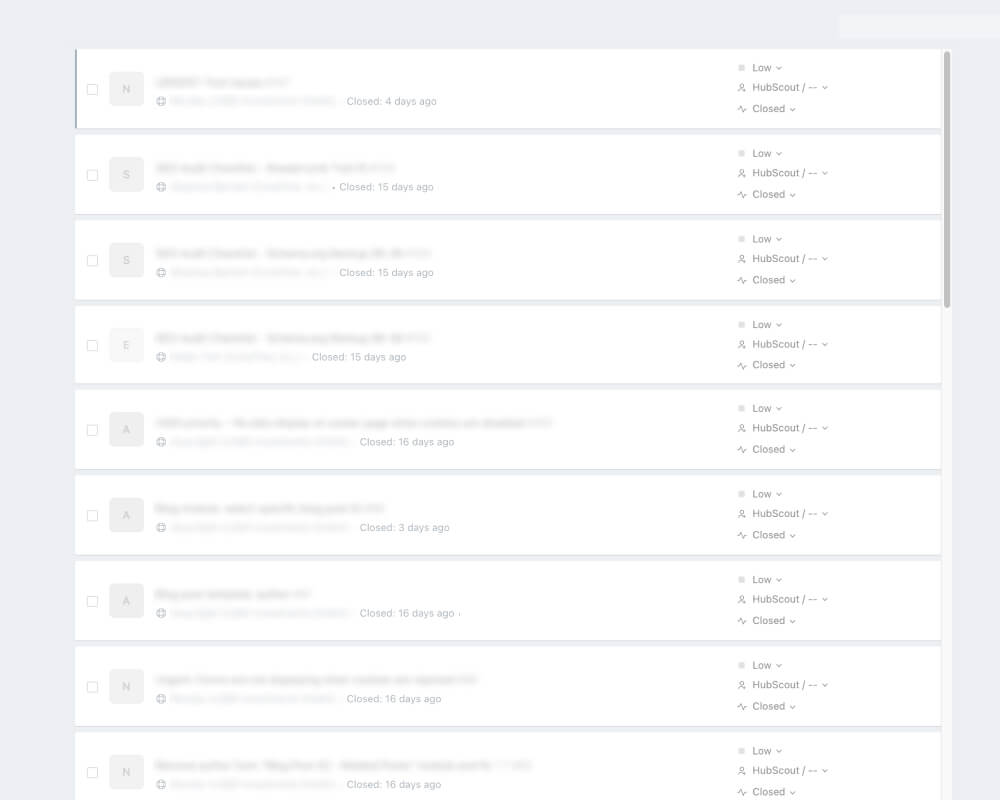 Incredible Knowledge, Awesome Customer Success and Services
If you need a HubSpot development team look no further GiantFocal is your go-to vender. It is a pleasure to work with GiantFocal on our website migration to HubSpot with phase 2 of complete site redesign and development. Abraham and the GiantFocal team are awesome they have incredible knowledge and skills to deliver on time and within budget and often exceed my expectation. Most important they are responsive when you have questions. GiantFocal is not just a vendor but a trusted partner.
- Steven Liao, Incorta
What tasks are covered?
Anything that involves coding on HubSpot, creating pages, optimizations, and many more. If you get a unique task/project that may involve non-development aspects, feel free to get in touch.
Our transparent pricing tiers
Tier 1
includes:
All domains in the portal covered

24 hours max response time

Dedicated customer portal
Tier 2
2 parallel tasks at a time

All domains in the portal covered

24 hours max response time

Dedicated customer portal
Tier 3
3 parallel tasks at a time

All domains in the portal covered

24 hours max response time

Dedicated customer portal
| Limits | Tier 1 | Tier 2 | Tier 3 |
| --- | --- | --- | --- |
| # Active Tasks | 1 task at a time | 2 tasks at a time | 3 tasks at a time |
| Tasks in Queue | Unlimited | Unlimited | Unlimited |
| Revisions | Unlimited | Unlimited | Unlimited |
| # of domains/subdomains | All in the same portal | All in the same portal | All in the same portal |
| Development Features | Tier 1 | Tier 2 | Tier 3 |
| --- | --- | --- | --- |
| Website pages dev + creation | | | |
| Landing pages dev + creation | | | |
| Blog listing dev + migration | | | |
| Blog posts dev + migration | | | |
| System pages dev + creation | | | |
| Drag-and-drop email templates | | | |
| Multi-language variation setup | | | |
| Forms | | | |
| Call-to-Action | | | |
| HubDB integration | | | |
| Drag-and-drop pages | | | |
| Page speed test + optimization | | | |
| Pillar pages dev + creation | | | |
| HubSpot SEO recommendation fixes | | | |
| A/B testing | | | |
| Content Staging | | | |
| Smart rules/content setup | | | |
| Content writing | | | |
| Design Features | Tier 1 | Tier 2 | Tier 3 |
| --- | --- | --- | --- |
| Full-page mockup | | | |
| Landing page mockup | | | |
| Module design | | | |
| Illustrations (SVG) | | | |
| Icons design (SVG) | | | |
| Free stock photos sourcing | | | |
Why
HubScout

instead of hiring in-house developer?
It depends on how big your projects are and how much capital and time your company is willing to invest in.
Here is a real-life comparison between hiring a full-time HubSpot developer VS having an active HubScout subscription.
Full-time HubSpot developer
$79,718/year
is how much it costs to hire a HubSpot developer in the United States.

Add other variables such as training time + cost, trial and error (especially for less experienced HubSpot developer), physical costs, and bonuses every year.

It adds up to over $100,000 per year just to get started with your own HubSpot development with no guaranteed quality.
HubScout
$12,000/year
is how much HubScout will cost you annually.

HubScout isn't just a service, we're your development team!
We'll help you boost your marketing and sales efforts while keeping your budget under control. No hidden fees, ever. You get unlimited development tasks per month, all at a fixed price.


Frequently Asked
Questions
How soon can we start?
In 3 working days.
First, we'll send a

proposal

for you to sign.
Second, we'll send the

invoice

for the first 2 months-commitment.
Third, you'll give us

access

to your HubSpot portal + give us the first task(s).
Forth, our team will review the site and get started immediately.
Is there any minimum subscription commitment?
Yes, the minimum subscription commitment is 2 months.
How do I get the most value out of HubScout?
Prepare your marketing strategies in advance, because development always follows marketing. Ideally, you'll have a 3 month-long marketing strategy (quarterly).
Once you have a solid strategy in place, we can begin the development phase with HubScout.
But if you're looking to use HubScout for regular HubSpot site maintenance, we can start immediately.
How long does a task typically take to complete?
It depends on the level of complexity.
A long homepage will take a lot more time to develop than a simple landing page.
We have everything documented in our internal SOP, and we'll ensure the timeframe we send is objectively accurate.
What payment methods do you accept?
We accept ACH or wire transfer as the main payment method.
Do you provide phone support?
No. We use a custom client portal to add, track, and discuss all tasks.
Does HubScout help me with SEO?
HubScout covers technical SEO optimization such as page speed optimization, A/B testing, conversion rate optimization, schema implementation, and many others.

Content writing isn't covered yet at the moment.
If I ask for too many changes, will I be charged more?
No. The beauty of HubScout is that we get rid of "scoping" and "quoting" out of the equation to speed up your development process.
You can request unlimited revisions. Each revision will have its separate timeframe from the original task/ticket request.
How do the pricing plans work if I want to add more than one person in charge?
The number of people in charge of the project doesn't affect the fixed pricing of HubScout, but we have a limit of 3 users to invite into the HubScout customer portal per subscription.
Can I cancel at any time?
Of course. HubScout requires a 2-month initial commitment to getting started. Then we proceed to a month-to-month subscription.
You can stop your subscription before your next monthly renewal.
Who owns the codes/modules/templates created by HubScout?
You own them. All codes, modules, templates, and files other than designs are all stored in your portal.
Do you provide any training?
You'll receive a getting started guide explaining how the system works. We designed HubScout as user-friendly as possible with almost no learning curve.
GiantFocal assets and team are highly recommended
Our business has been working with the Giant Focal team for several years now. We love their templates and now, their new theme products. We also have been very pleased with their ongoing support and help. They are highly engaged and responsive and we are thankful for their attention to detail and excellence in all they do.
- Janelle Zander, Love Justice international

Get started in 3 easy steps
#1: Sign up + sign the proposal
Fill in the form at the bottom of the page to get started. Our team will deliver HubScout proposal in 1x24 hours (working days).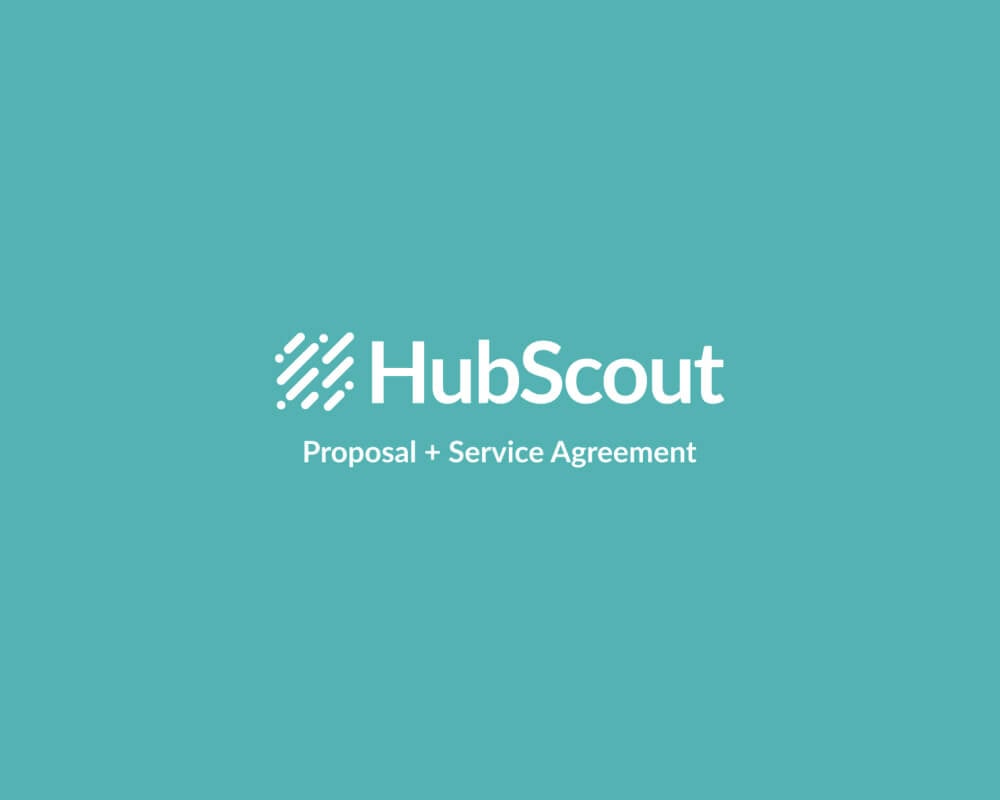 #2: Finalize the first invoice
Once the proposal is signed, we'll send an invoice for the initial 2 months' commitment.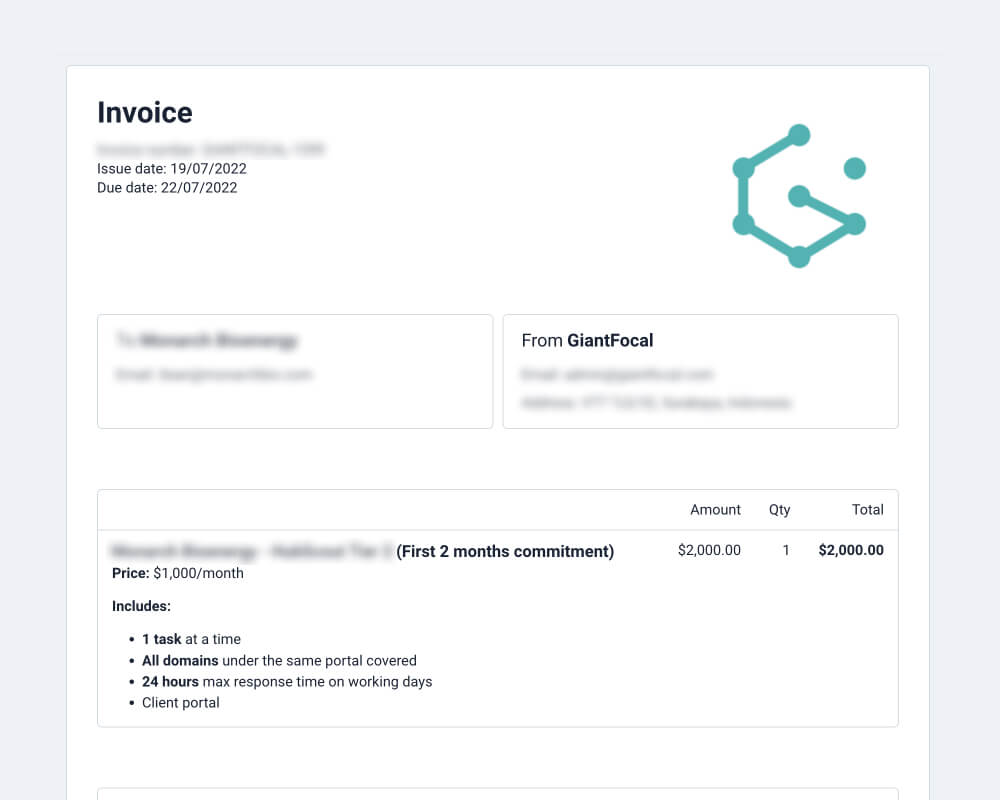 #3: Start your HubScout journey
You'll gain access to our dedicated customer portal where you can submit all of your tasks.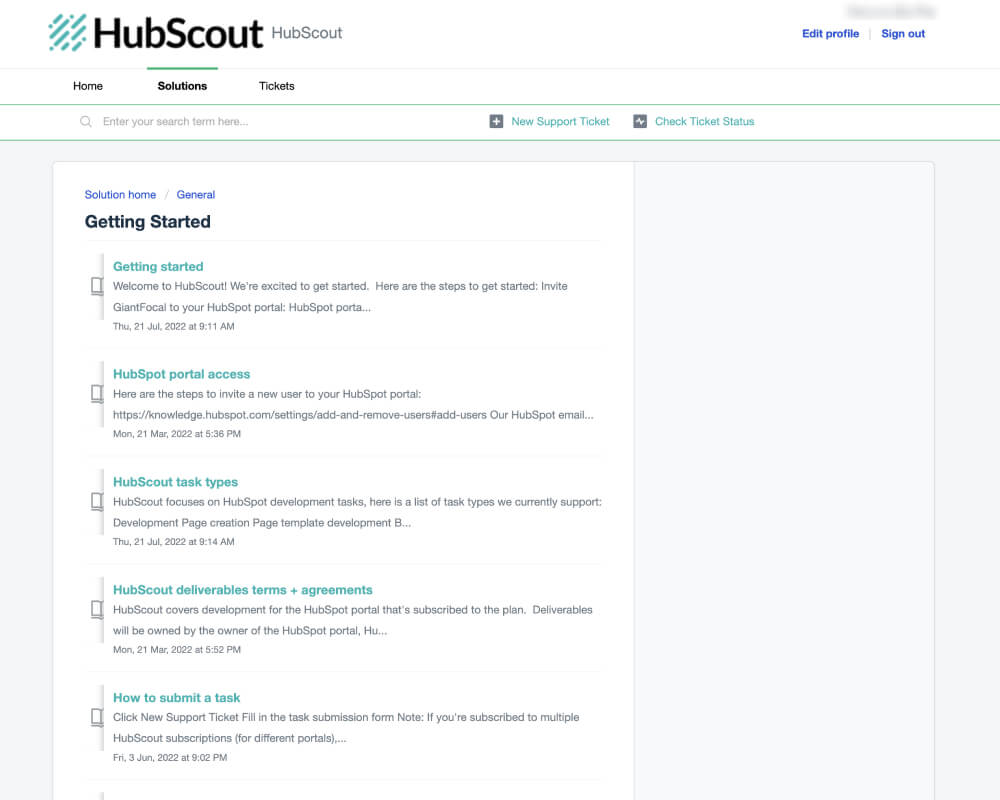 Very nice package and great support from GiantFocal along the way. Definitely recommended.
Glenn Kemp
CLEAR CONCEPTS

HIGHLY RECOMMENDED! GiantFocal were a pleasure to work with, fast turnaround, very helpful, great designs and friendly pricing. After being a part of site builds for well over a decade, this one was the best experience by far.
Mark Lennon
GARLAND TECHNOLOGY
Just one word: awesome! Not only the template itself, but support from Johannes (GiantFocal) is unmatched. Big thumbs up!!
Carsten Lange
LANGE + PFLANZ WERBEAGENTUR GMBH