HubSpot
FAQ Schema

Module
Install FAQ schema on any of your HubSpot pages or blog posts in seconds.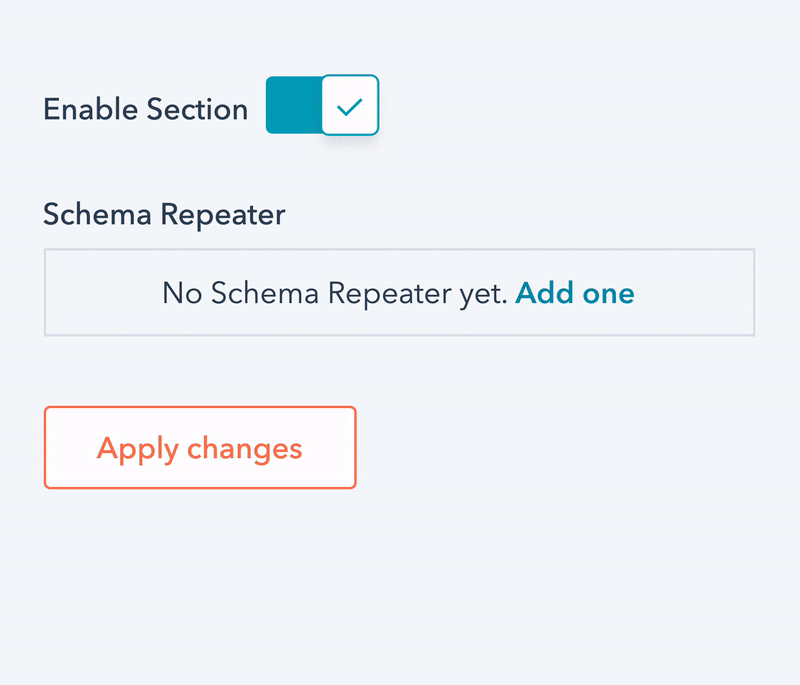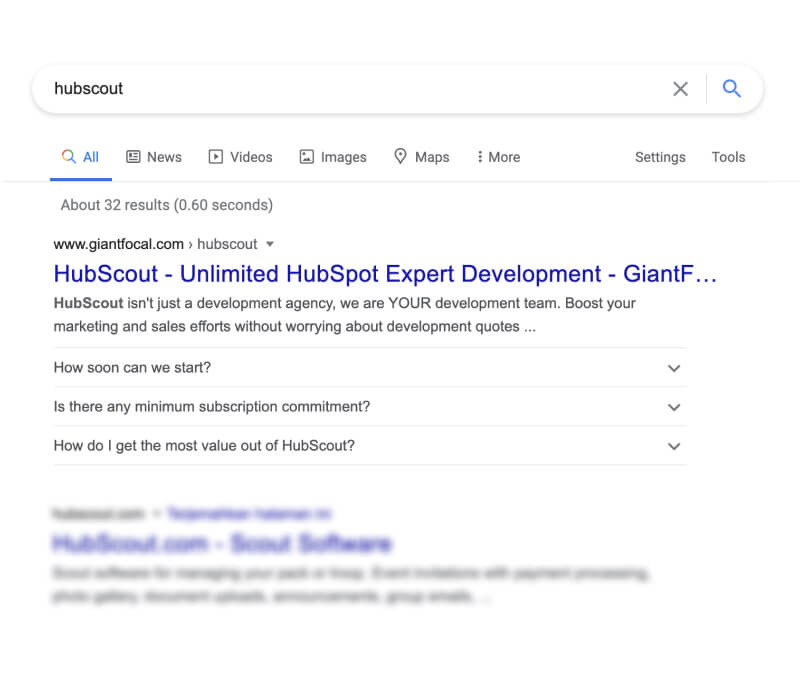 What is FAQ schema?
First, let's talk about what "schema" is.
Schema is basically lines of codes that can help search engines (especially Google) to understand our page better and return more information to the searchers.
FAQ schema is one type of schema out of the tens of types.
When installed correctly on your HubSpot pages or blog posts, you'll increase the chance of search engines displaying your FAQ in an accordion, increasing your page's pixel real estate by 100%.
Here is an example of our HubScout landing page with a group of FAQ schema installed:

FAQ Schema is not something new, but less than 1% of websites actually use it. This means... 99% of your competitors don't use or even know FAQ schema!
With the bigger chance of increasing real estate in the search results and eventually increasing your conversion rate, installing schema is a no-brainer.
How do I install the schema?
By default, HubSpot doesn't support FAQ schema, which means you would normally need to manually add the schema codes to your pages or blog posts.
But who's got the time, right?
Neither do we!
So we created a custom module that will solve this exact problem.
A custom module that will install correctly-formatted FAQ schema to the pages or blog posts you add to.
How to Request
Download our latest FREE theme Hatch Evente from HubSpot marketplace: https://app.hubspot.com/l/ecosystem/marketplace/assets/themes/hatch-evente-theme-by-giantfocal
Submit the Request module form in the right column, and we'll send you the next steps.
Request Module
Fill in the form below, and our team will send the next steps.