More than two years into the coronavirus pandemic, accounting firms are adapting to a new normal involving working remotely. If you'd recall, the height of COVID-19 pushed businesses to have their employees work from home to mitigate infection risks.
The supposed temporary setup continues now. According to a 2020 ConvergenceCoaching survey, 88% of accounting firms expect a moderate to a significant increase in remote work even after the pandemic.
Meanwhile, a separate survey from Wolters Kluwer found that more accountants prepared their 2021 tax returns without meeting their clients at the office. Auditing also took place without the need for in-person interactions with clients.
Indeed, increasingly progressive accounting firms recognize necessary changes in how they conduct business processes. Wolters and Kluwer's survey also found that 43% of accounting firms are closing their physical offices to make way for the virtual setup, giving accountants more flexibility with the decision.
In line with that, some leaders welcomed virtual arrangements and saw how accountants became more productive and engaged when allowed to work with greater flexibility. These active professionals also are less likely to leave firms.
According to Jeff Phillips, the Co-founder of Accountingfly, remote work options decreased turnover rates. On average, firms with less than $20 million in revenue incur 25% turnover. A continued remote work may offer a remedy to this.
More importantly, firms that transitioned to a remote setup enjoyed lower operating costs.
With all these benefits a remote arrangement gives accounting firms, it is high time to make the transition. As with any changes, the growth may sound risky. However, given the proper tools, firms can make the adjustments as smooth as possible.
At the forefront of this significant move is using HubSpot for accountants. You can start with HubSpot CRM for Accountants to make the seamless shift.
Why integrate HubSpot CRM for Accountants into your firm's daily workflow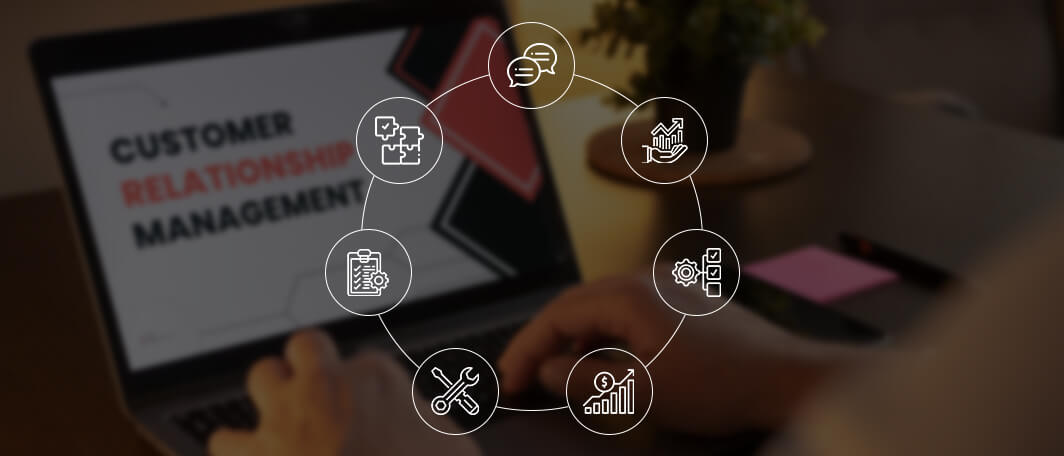 HubSpot can save you time; otherwise, accountants waste on repetitive administrative tasks. Think of the long hours your team spent manually updating financial information each time tax season nears. That's on top of the hours allocated for manual paperwork and other documentation. With HubSpot for accountants, your team can cut turnaround time to as much as 80%.
The software offers benefits not just for your accountant's convenience but for your whole firm. HubSpot can monitor with much accuracy the revenue flow for your accounting firm.
For instance, you can sync financial information with your customers' data and sales conversions in line with your marketing campaigns. Simply having everything in one place allows you to quickly assess where revenue comes from and what marketing initiatives contributed to your bottom line.
To help you better understand the benefits of using HubSpot CRM for accountants, let's dive deeper into some of its essential functions.
1. Building a robust client database
HubSpot CRM allows different user-defined fields. Customize them as you see fit for your accounting firm. Input clients' tax registration details, for example, or upload relevant supporting documents for each client's financial record.
The platform gives you control over what information your accountants can navigate from their end and what client sees. With HubSpot CRM, your firm will have a 360-degree view of all clients' financial information and transactions on one screen.
For instance, with one click of a button, your accountant can see basic information, service tickets, and email correspondences between the accountant and the client on one screen. If there's a need to dig deep, the one accessing the account can check previous notes from the person who first handled the case.
If there's a need to listen to previous call recordings, HubSpot CRM also makes this option available. The software allows access to all related tasks and corresponding statuses.
If your firm values data to understand customer behavior more intently, HubSpot for accountants can show your client's activity on your site and official social media channels. The software can even extract data on what page a website visitor visited or what posts they consumed.
HubSpot CRM extraction can go as detailed as showing what the visitors clicked, what marketing emails they opened, and what content relevant to your firm they consumed.
Anticipating your client's needs is a powerful tool at your disposal. Not only will it give your accountants the upper hand during transactions, but it also builds satisfying customer service in the long run. A robust client database will make you know your client's needs deeper.
According to a 2022 McKinsey report, data-driven organizations are 23 times more likely to acquire customers. These companies are also six times as likely to succeed in customer retention and 19 times as likely to enjoy ROI.
2. Expedite monthly, quarterly, and annual closings with visual dashboards and reporting
Tax season is both a goldmine and a nightmare for accountants. But, seasoned professionals know that anticipation of the crucial months is key to managing workloads.
For instance, HubSpot CRM for accountants allows users to set relevant reminders between the crucial months of January to April for filing tax deadlines. Accountants can program reminders within these months or ahead of this period, so they move ahead with tasks like calling clients and preparing documents.
Another goldmine for accountants is the monthly, quarterly, and annual closings. With the HubSpot CRM, your firm can list all clients and set automated reminders for clients your accountants need to contact for respective periods.
Your accountant can setup an automated reminder email to clients so they can provide information ahead of time. Clients can fill out online forms remotely as well.
HubSpot's CRM integrates HelloSign, a platform people use to sign documents online. All signatures made through the platform are legally binding and secure. You can store all relevant files within HubSpot CRM for seamless extraction and printing.
The most convenient is that the accountant's dashboard can show all needed data — clients they need to contact for the quarter or those whose tax returns are due in the coming months — in one screen for quick viewing and navigation.
With everything your accountants need in one place virtually, speed will be your ultimate edge against competitors. Imagine accessing that information manually through piles of paperwork versus pulling all files up in seconds through simple clicks.
A faster turnaround time converts to more closed tasks and more room for new client opportunities. You'll find that going remote generates more profit in no time.
3. Satisfy client experience with a fully integrated automated ticketing system
Client experience is the summation of customers' perceptions and feelings toward your good or bad services. It's the consequence of interactions your clients have with your team.
Most of the time, satisfying client experience becomes tricky in a remote setup, especially since the accounting industry is naturally client-facing. This point is where a fully integrated automated ticketing system comes in.
A dependable ticketing system acts as the gateway where your clients submit inquiries and your team of accountants can respond. Instead of your firm monitoring concerns in separate email platforms, phone hotlines, social media channels, and chatbots, you can monitor through a central location: HubSpot CRM for accountants.
The HubSpot CRM can fetch all inquiries from different client service channels and store them in one system. Your accountants can view all information gathered in a more organized fashion.
With your accountants in control of all possible channels, you can rest assured knowing that no clients' concerns will go unattended. HubSpot also has an option to setup reminders for incoming and neglected tickets.
The HubSpot system will alert the next available accountant if a concern does not progress in a set time. Both previous and present case handlers have the control to update tickets and tag the right person that should be handling the case.
HubSpot CRM also allows users to automate pre-set data. If you think reminders are unnecessary, there's an option to escalate tickets to senior accountants or department heads automatically.
Collaboration among accountants is not the only advantage HubSpot offers. As a firm, it's understandable if you evaluate the quality of your accountant's work.
Is your accountant team meeting proper KPIs and having deliverables ready on time? HubSpot CRM tracks time handling and records email exchanges. You'll also have the liberty to listen to recorded calls. This way, there won't be cracks in how you deliver services to clients.
HubSpot ticketing systems can provide automated customer satisfaction rating prompts that clients can fill out at the end of each interaction. This option gives you a 360-degree view of your customer journey and your accountant's performance.
HubSpot CRM gives you the power to replicate or design a successful client service strategy. Did you know that 51% of customers swear not to deal with the same company again after one poor client experience?
Unhappy customers cost U.S. companies an average of $62 billion yearly. On the other hand, a satisfied client brings you more business. A single positive experience will have 72% of clients sharing positive feedback of your firm with six or more people.
With a satisfying client experience, your firm enjoys customer loyalty, retention, and good word of mouth.
4. Achieve higher resolution rates with improved employee expertise and productivity through a HubSpot knowledge base
Your accountants are an authority in the field, no doubt about that. However, their workloads may affect how they handle daily tasks.
They scour financial discrepancies for both individual and company clients. A day's worth of tasks for them may involve multiple closing reconciliations and comparing clients' internal and external account balances. All these tasks are on top of preparing daily reports.
Daily workloads like those may take a toll on your accountants' focus. Handling multiple cases may distract them or get them confused at some point in a day. While you understand this as their leader, clients may not be as patient.
HubSpot CRM for accountants helps keep accountants on their feet, leaving no room for mistakes. You have the option to design and store a knowledge base that guides them in times of confusion and distraction.
A knowledge base serves as an online library of technical guidelines for your products, services, and complex topics. You can have your senior leaders get on the table and prepare the content for your firm's knowledge base.
Senior leaders can prepare used cases and templates for complicated cases that your accountants can follow through. A good template can feature different scenarios and how to handle them effectively. This way, you can prevent knowledge loss among your team members.
Everyone can contribute to your knowledge base aside from your senior accountants. Your IT department may prepare FAQs, manuals, and troubleshooting guides for standard technical issues. This way, accountants can do simple fixes anytime technical problems arise while on calls with clients.
A content-rich knowledge base supports your accountants, especially in a remote work setup. Making information readily available and searchable enhances resolution rates and daily productivity. The convenience gives your accountants confidence, helping promote employee engagement in the long term.
Higher resolution rates boost your overall client experience. If your accountants can make an informed decision immediately, they can resolve cases at first contact.
A good knowledge base decreases instances of putting customers on hold and call escalations. When information is accessible, your firm prevents call escalations by about 70%.
If your accountants resolve issues in first contacts even for merely 1% of your cases, your firm can enjoy a corresponding 1% decrease in operating costs. So the higher your accountants can resolve issues immediately, the higher the percentage you save on operational costs.
As for your accountants' productivity, a good knowledge base cuts their handling time significantly. Research from McKinsey found that searching for internal information, even by simply asking a colleague for help, can take as much as 20% of a daily shift. On the other hand, having access to information right away can improve productivity by 35%.
Overall, a dependable knowledge base with HubSpot for accountants provides robust support for your team as they conduct tasks remotely.
5. Convert more leads with a customer-centric, fully integrated inbound marketing strategy through HubSpot CRM for accountants
Leads are the lifeblood of any industry thriving remotely. And to ensure more lead conversions, businesses implement inbound marketing.
Inbound marketing involves various online content: blogging and similar written content, social media content, email, video, infographics, SEO, and website analytics. The main goal of inbound marketing is to attract website visitors that you can convert into leads and clients.
The strategy can bring you 126% more leads and higher conversions than outbound marketing. The latter involves the more traditional forms of marketing: cold-calling, billboards, TV, radio, and print advertising, and in-person events.
For instance, your SEO strategy alone can bring as much as 14.6% conversions compared to traditional cold calling, which can only contribute about 1.7% closing. Meanwhile, 64% of inbound marketers reported successful sales and revenue by blogging alone compared to TV or radio advertising. The latter forms are also more expensive.
Those estimates are only from two inbound marketing channels. If you have all channels integrated, you can drive as much as 1270% ROI.
Contributing to that exceptional ROI is savings for each inbound lead. You spend 61% less or save as much as $14 per new inbound lead compared to an outbound lead.
There's one online platform that is synonymous with inbound marketing: the HubSpot CRM. We here at GiantFocal couldn't think of any other company that pioneered inbound marketing as far back as 2006. HubSpot was the only one then, although many tried to compete more recently.
HubSpot CRM allows fully-integrated inbound marketing by giving you the liberty to create your pre-set data. The software will enable you to connect your customer service and sales tools with your marketing campaigns for a more result-yielding process.
You can pre-program key identifiers so the software can automatically extract data sets and automate a prospecting list. For example, the HubSpot software can gather in one list all website visitors who are permitted email retrievals. The list can go as organized as having their names arranged alphabetically.
Another pre-set data you can use is social media interactions. For example, you can have all public profiles of individuals who reacted, commented, and shared your posts in one folder.
The automated list is another powerful tool at your accountant's disposal. With this list, your team can make the first contact with a prospect, nurturing him further until he agrees to a virtual meeting.
At that point, HubSpot CRM has tools to schedule the meeting with your accountant simply by providing a meeting link. On the other hand, you can also allow prospects to schedule an appointment depending on their availability. Both parties can program meeting lengths as quickly as 15 minutes or longer as needed.
Here's a sample of what fully-integrated inbound marketing may look like for your firm:
Your firm publishes a blog optimized for SEO keywords "accountants for hire."
You have pre-set data that will gather all email submissions.
You also automate a welcome email for those who submit email addresses.
A CEO goes to a search engine and types "accountants for hire."
The CEO sees your blog, clicks the link, and gets routed to your website.
Your website asked for his/her email, and he/she obliged.
The HubSpot software stores the data in its system.
Your website visitor automatically receives a welcome email that may ask for his/her contact number, preferred contact channel, and available time for a quick call.
The CEO now becomes a lead.
You created a meeting link that he accepts and adjusted depending on his availability.
The CEO now becomes a prospect.
The meeting took place. Both parties agreed to a deal.
The CEO becomes your client/customer.
With the HubSpot CRM for accountants, your firm's most significant advantage is rapid follow-up. According to a 2019 survey, leads who received follow-ups in less than 5 minutes are nine times more likely to convert.
Top 5 accounting/bookkeeping integrations for HubSpot CRM for accountants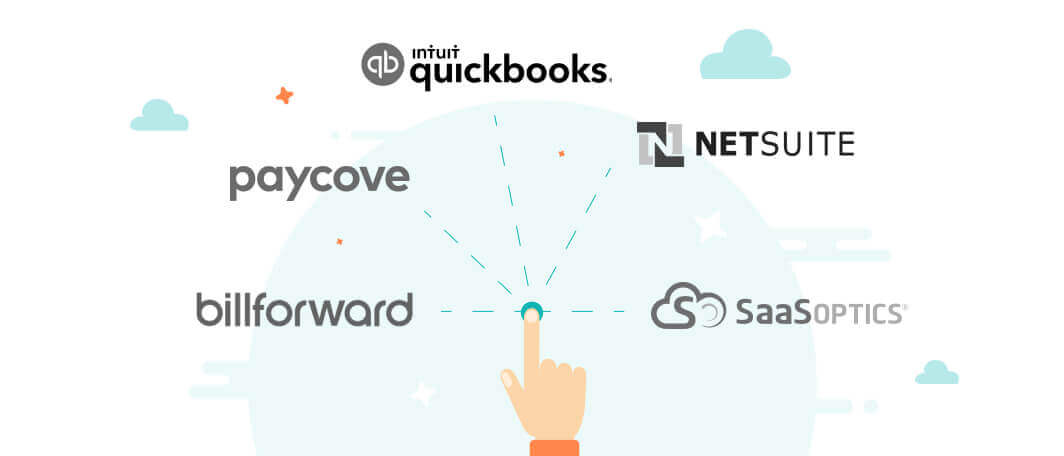 HubSpot CRM is a one-stop shop for all the data or information your accounting firm needs to manage workflows, juggle business processes and promote customer service. However, it's imperfect because it's not explicitly designed for complicated or technical accounting tasks.
Your firm still needs primary accounting software with HubSpot integrations so you can cover all bases. The HubSpot CRM takes care of time-consuming and repetitive tasks, all while ensuring your customers are well taken care of.
One example is client invoicing, a technical accounting process. When a client pays an invoice, HubSpot CRM can connect that new transaction to all of his financial records in your keeping.
With accounting software and HubSpot CRM for accountants working together, all records are accurate. There's no error for both human and system errors.
That said, let's discuss five apps that extend HubSpot CRM's capabilities.
QuickBooks Online
QuickBooks Online is a cloud software, meaning you can access it anywhere. Since it's cloud-based, new software purchases or updating poses no internal problems.
The platform does all bookkeeping for monthly reconciliations, accounts payable, and accounts receivable. Both clients and accountants have access to these records no matter where they view them remotely.
QuickBooks Online is user-friendly. Your clients will quickly understand simple navigations after a few use, even if they don't have basic accounting skills.
You can create invoices directly through Hubspot or add previous QuickBooks invoices to the CRM. Connect tax codes with the appropriate invoices. You can even sync currency for clients living outside your region.
Sync everything, not just invoices but estimates and sales receipts as well. HubSpot can generate both deal and quote-based data for seamless automation.
Sharing all those information is also easy with automated URLs. Indeed, HubSpot and QuickBooks Online integration give you robust support as you run your accounting firm remotely.
NetSuite
This platform is specially built for accounting professionals. Navigation is challenging for those without accounting experience. But, as long as your accountants are in control, NetSuite remains very intuitive.
Speaking of control, all back office accounting functions are customizable. NetSuite has pre-built reports and a data set. All instructions come in an online knowledge base for easy understanding and implementation.
Customization allows users to create or delete data sets without messing up the entire client's record. Each step is synchronized both with NetSuite and HubSpot CRM.
One key advantage of the NetSuite and HubSpot CRM integration is that you can integrate marketing and sales tools well into both systems. This function makes lead segmentation easier with personalized or automated email messages.
SaasOptics
Compared with other accounting software in the market, SaasOptics is built especially for B2Bs. For instance, integration with HubSpot CRM provides seamless subscription management.
SaasOptics-HubSpot CRM integration provides access to HubSpot Closed Deals option, creation of GAAP compliant revenue schedules, and automation of invoices. With a quick view of everything, data analysis becomes easy.
One essential convenience this integration offers is independence from using excel sheets. Since it is built for B2B use, there's no need to manage contracts, billing, collections, and reporting through manual spreadsheet inputs.
Billforward
Billforward is a subscription and billing platform on its own. It supports businesses by providing a customer sign-up channel and managing customer subscriptions simultaneously.
With HubSpot CRM integration, your firm can leverage two-way sync for different functions, including Contacts, Contact Properties, CRM, and Deal Properties. You don't have to go back and forth between two other channels. Additionally, the integration streamlines your sales initiatives, marketing activities, and customer support.
Built with the accountant's convenience as a priority, Billforward's knowledge base includes product tutorials and FAQs.
PayCove
PayCove is straightforward accounting software that reduces manual entries for collections and other tax-related data. Once integrated with HubSpot CRM, it allows for customized quotes, clients, invoices, and tax information.
What sets it apart from other accounting software is the option for creating brand-centric templates for all channels accessible to your clients.
Going remote is easier and more profit-generating with HubSpot for Accountants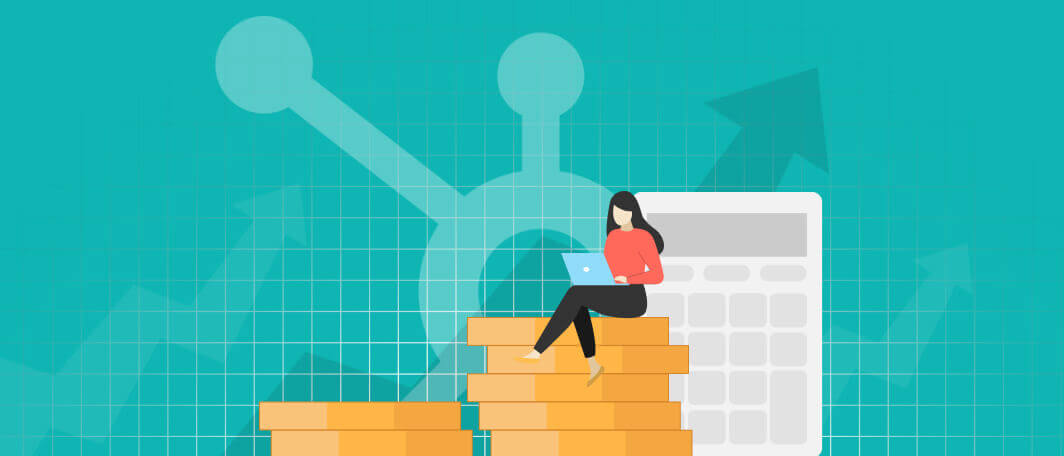 Going 100% remote with the help of HubSpot integrations makes firms competitive in a post-pandemic era. If we go by recent statistics, your toughest competition may have made the switch ahead of you.
According to recent data, the global market for accounting software is closely approaching $12 billion if we give it time until 2026. This number proves that the market is growing because more accounting firms are automating business workflows. We can assume that a significant factor contributing to the expansive market growth for accounting software is the growing shift to remote work setups.
Do not hesitate about the shift. Understandably, leaders may have a stigma against remote work. Not having to monitor your team bent down to their computers creates the impression that they are not maximizing their paid hours.
The benefits of a remote setup are far-reaching. Do not simply focus on the idea that your team is at home.
As mentioned, going remote lowers operational costs. If you keep accountants in a physical office, you're spending an average of $18,000 per annum. On the other hand, working remotely reduces travel allowance costs. You also save from minor expenses you probably haven't noticed before. Think about not having to provide free coffee daily. You even save from not having to purchase toilet paper.
Most of your savings can come from not having to maintain an office or real estate lease. But, of course, savings piles up because you continue to earn while your team continues to perform exceedingly with the support of the HubSpot CRM for accountants.
With the HubSpot CRM's support, going remote doesn't have to be risky for an innovator like you. Learn more about how to make that smooth transition even post-pandemic. Contact us today. We're more than willing to answer your questions.