Can HubSpot send text messages?
HubSpot doesn't have a built-in SMS feature, but you can integrate third-party SMS solutions/applications directly into your HubSpot portal.
To find the complete list, you can navigate to https://ecosystem.hubspot.com/marketplace/apps
Search "SMS," and HubSpot will show all the native integrations. You can review and pick one: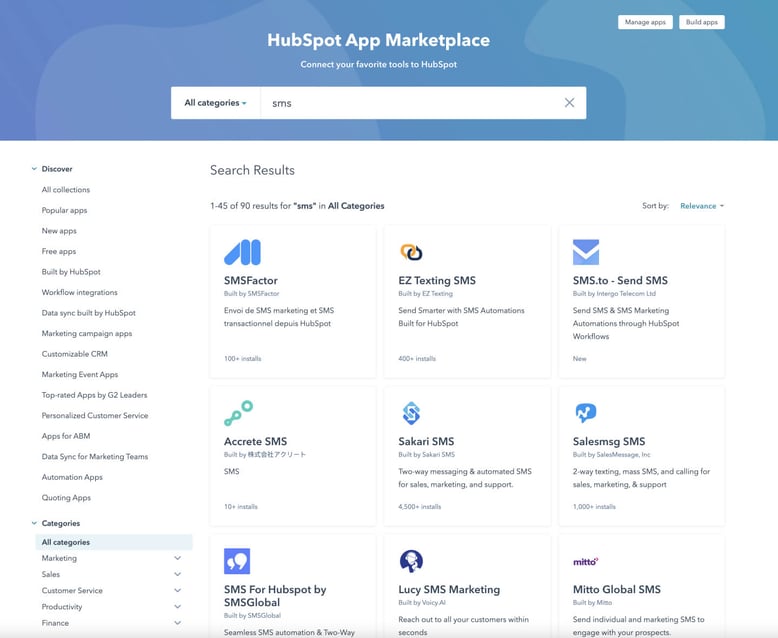 Based on the number of installs, Sakari SMS seems to be among the most popular solutions.
One cool feature that it offers is SMS triggers in a workflow. Imagine connecting your ticket or inbox based on form submission or ticket update.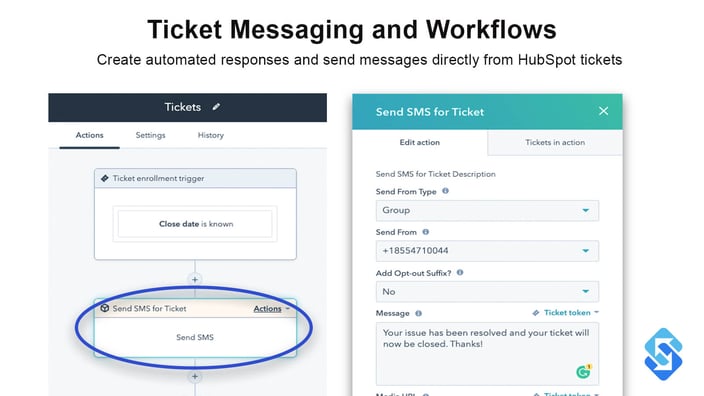 Image from https://ecosystem.hubspot.com/marketplace/apps/marketing/live-chat/sakari-sms
Unlimited HubSpot Design + Development
Say goodbye to costly HubSpot projects, hiring unfit designers/developers, and time-consuming project quotation + invoicing.